Upcoming Exhibits

2019-2020 Exhibits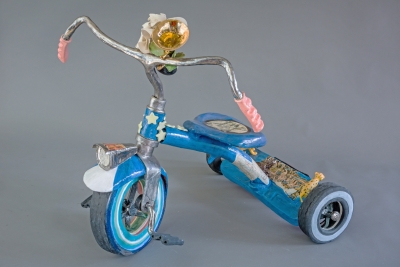 April 17, 2020 – June 28, 2020
The 23rd San Angelo National Ceramic Competition
Recycled Tricycle
Ginger Geyer, Invited Artist
Glazed porcelain with gold and white gold, 2012
July 10, 2020 – September 6, 2020
The State of Sculpture: Work by the Texas Sculpture Group
Featuring works by some of the most celebrated contemporary sculptors in Texas, THE STATE OF SCULPTURE marks the 10thAnniversary of the Texas Sculpture Group with artworks from its roster of nearly 100 artist-members statewide. From traditional to cutting edge, small-scale to monumental, this all-member exhibition fills the expansive galleries of the San Angelo Museum of Fine Arts, offering insight into the range of material, aesthetic, and conceptual possibilities that define contemporary sculpture.
September 17 –November 29, 2020
The Angelo State University Art Faculty Biennial Exhibition
and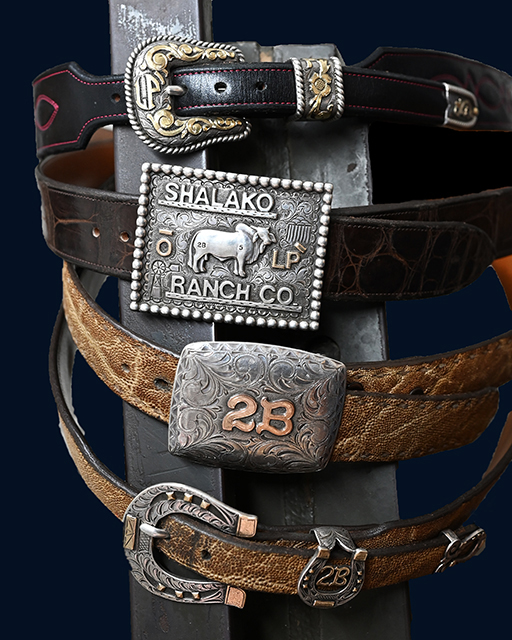 True Texas: Folk & Traditional Arts of the Concho Valley
With generous support from the National Endowment for the Arts, SAMFA presents a juried collection of fine craft and folk artistry from twenty-five makers across nine counties in the Concho Valley. From silverworked bits and and spurs to hand tooled saddles, from richly textured loom weavings to eye-catching patchwork quilts the exhibit will explore the wealth of handwork that mirrors the character of the region.
Left: Work by silversmith Lee Bloodworth