Gift Shop
Come visit our unique and eclectic Gift Shop! We feature paintings from local artists such as Wendy Woodring, Ryan T Dalgiesh, and others; jewelry from Polina Bradham, Vicki Hardin, and Claudia Cravens; hand painted note cards by Barbara Barnhart Rallo and Blanca Hernandez; as well as ceramics by Esteban Apodaca. For a limited time we are offering ceramic pieces, books and DVDs by renowned potter Otto Heino. We also have SAMFA t-shirts in a range of colors, sizes and designs.
In honor of our Frontiers Exhibit we have a Space Station featuring space themed toys, 3D cookie cutters, stationary, onesies, bags, and more!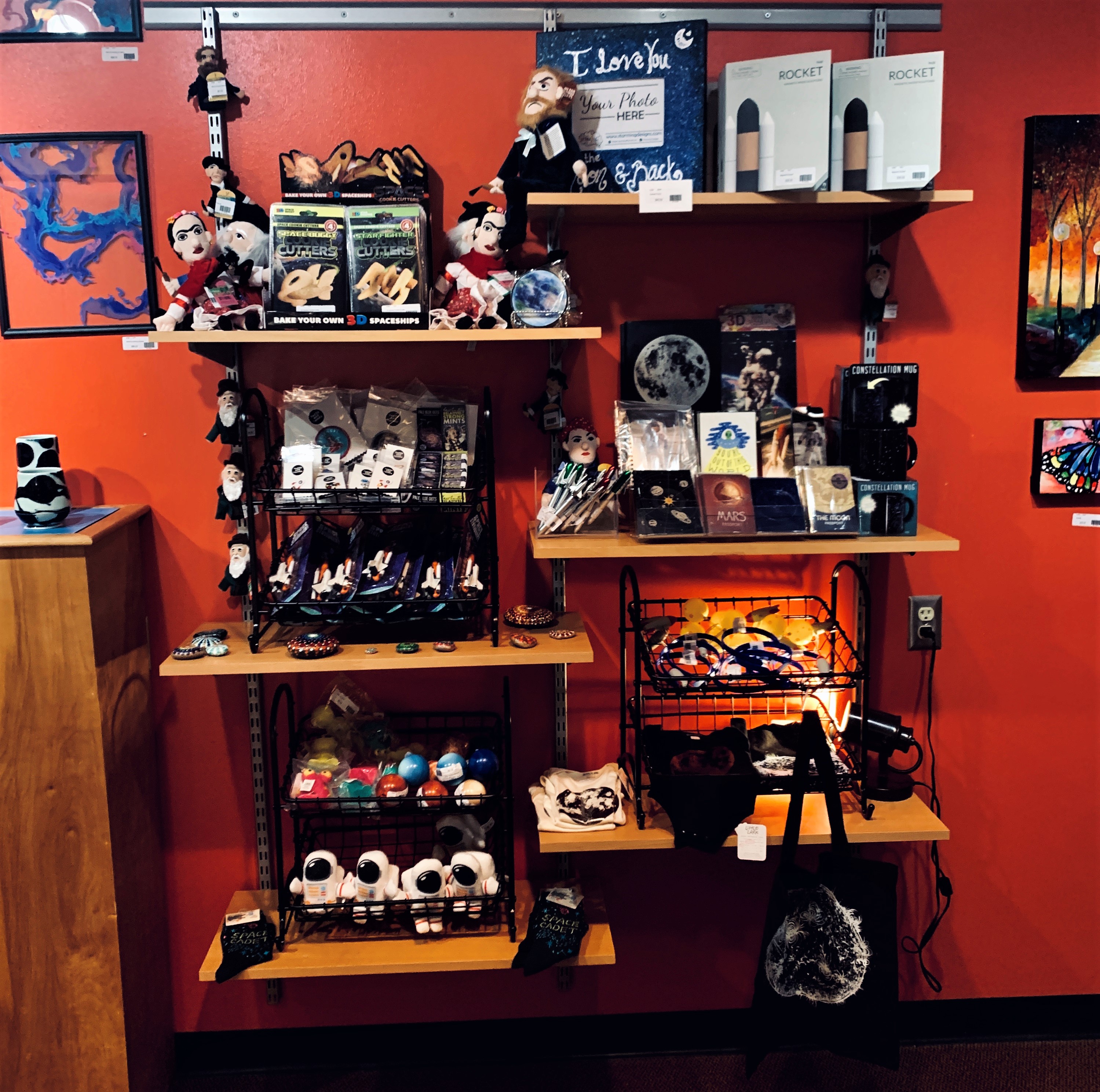 The SAMFA Gift Shop offers a wide variety of gifts for all occasions and all ages. Merchandise changes frequently, so don't miss out!
Featured Artist
The SAMFA Gift Shop featured artist for July is Micala A. Troncoso

Micala is a single mother of two beautiful Chihuahuas and graduated from Angelo State University in 2018 with BFA in Graphic Design. She started out as a volunteer in education and continued as an intern in the graphic design area before becoming an employee. The mediums she uses are water color and digital art, she likes working with watercolor because of how flexible and emotional the medium itself is. However, Graphic Design is her passion, "With using fonts and illustrations I am able to communicate my ideas clearly and create a unique style that encourages me to improve my craft. I am inspired by traditional posters and digital work of today. I always find myself walking around stores or reading magazines for reference."