Gift Shop
What You'll Find Here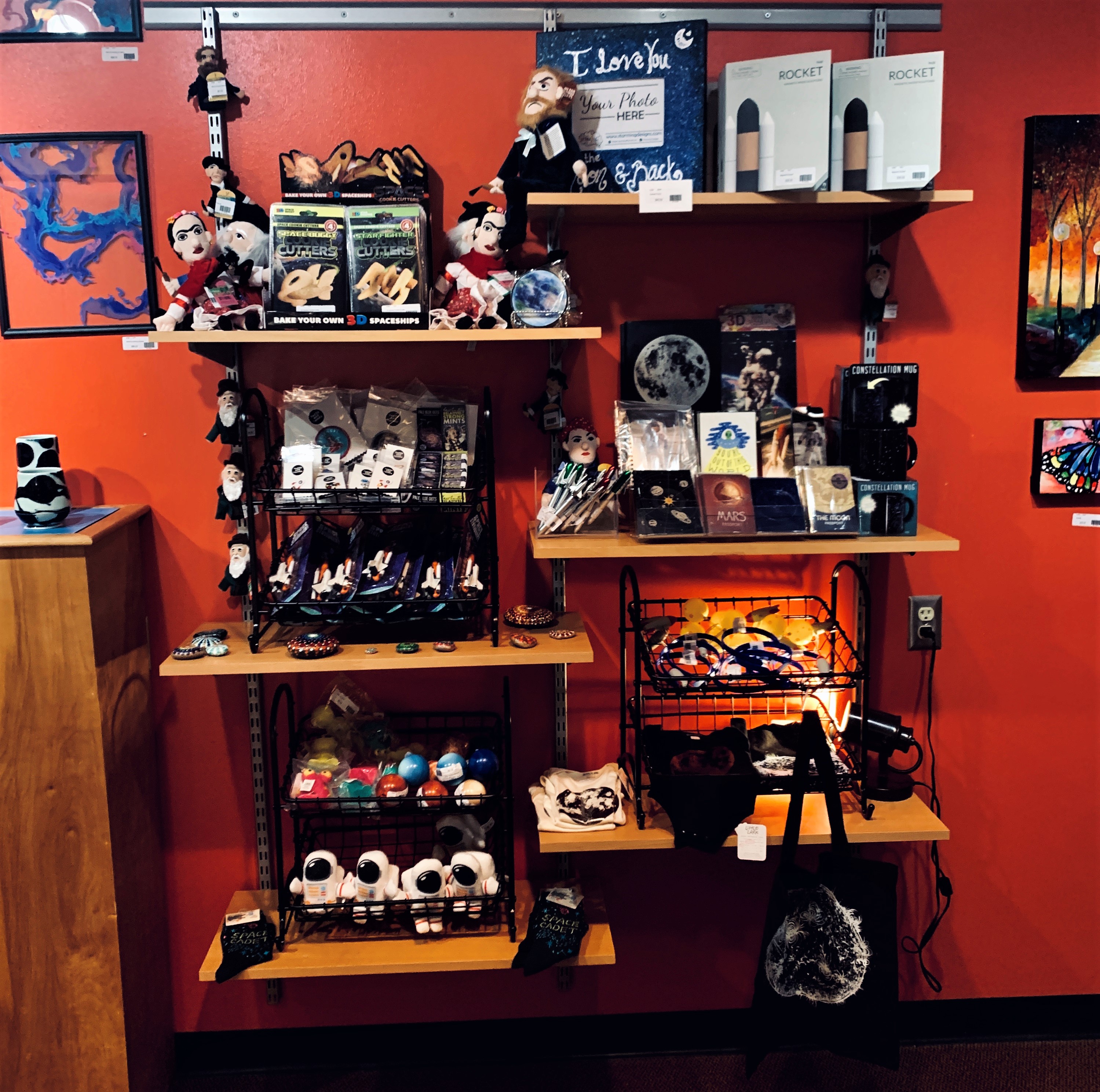 Our Gift Shop not only has an assortment of fun toys, funky socks, bags, coffee mugs, and SAMFA t-shirts, we're also the place to find works by local artists! We have paintings from Wendy Woodring, Ryan T Dalgiesh, and Nicole Clemens; jewelry from Polina Bradham, Vicki Hardin, and Claudia Cravens; hand painted note cards by Barbara Barnhart Rallo and Blanca Hernandez; as well as ceramics by Esteban Apodaca. We also offer ceramic pieces, books, and DVDs by renowned potter, Otto Heino. Don't miss the works of these talented local artists!
The SAMFA Gift Shop offers a wide variety of gifts for all occasions and all ages. Merchandise changes frequently, so don't miss out!
Stocking Stuffer Station
Our Stocking Stuffer Station is the perfect place to stock up on gifts for everyone on your list! Find socks, zipper pouches, ornaments and dreidels to make this holiday season magical.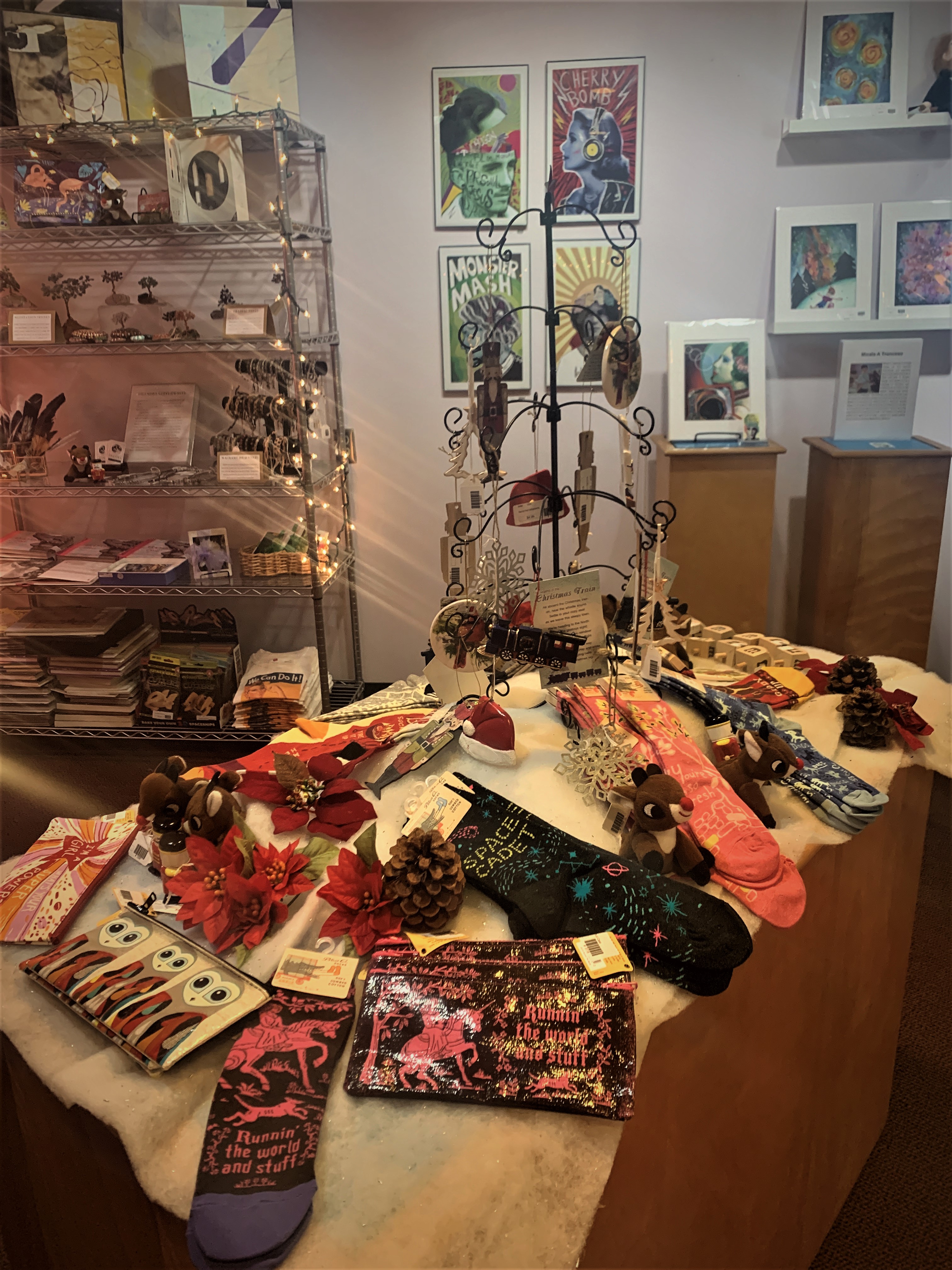 Featured Artist
SAMFA's Gift Shop Featured Artist for December is Vicki Hardin
Vicki Hardin is a ceramic artist, brush maker and jewelry designer, who lives and maintains a studio at the Chicken Farm Art Center in San Angelo, Texas. She earned a BA from Angelo State University and continued her study of ceramics through Texas Tech University. Her work is shown nationally and has been included in numerous exhibitions. She has taught workshops across the county including at Penland School of Crafts.
She shapes vessels by pinching small thumb sized pieces of clay into quietly elegant forms which are then fired in a pit using pecan limbs. Although the process is very harsh and considerable breakage occurs, Hardin considers the outcome worth it. No two pieces are alike.