Art Thursday
Art Thursday To-Go
SAMFA and the Tom Green County Library are partnering to bring you fun activities you can do in the confort of your own home. Safely drive through the museum's parking lot and pick up Art Thursday Packets To-Go. Printable activities and additional supplies will be included for FREE each Thursday* this summer from 3 – 6 pm, or until supplies run out. SAMFA staff will safely and hygienically hand packets to you from the safety of your car window.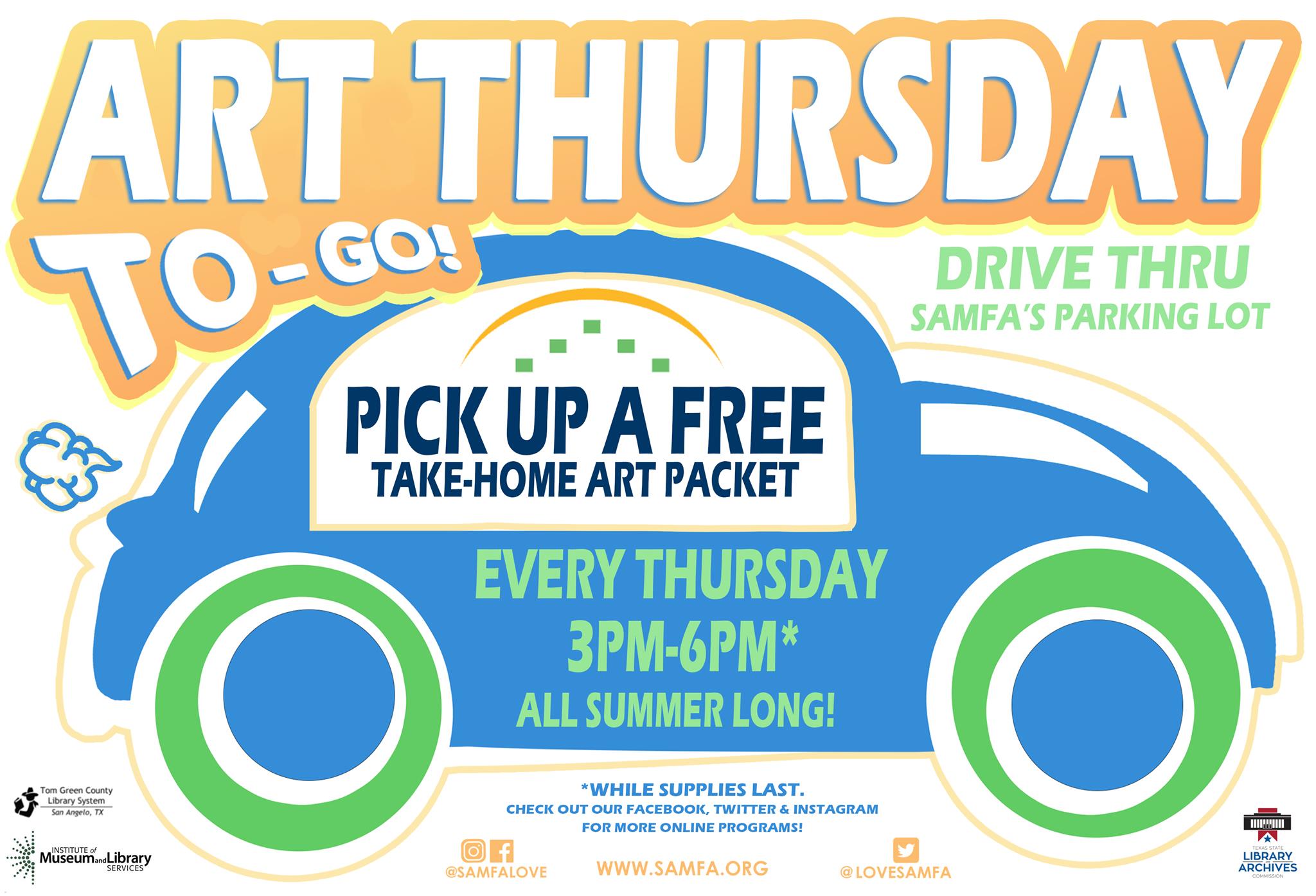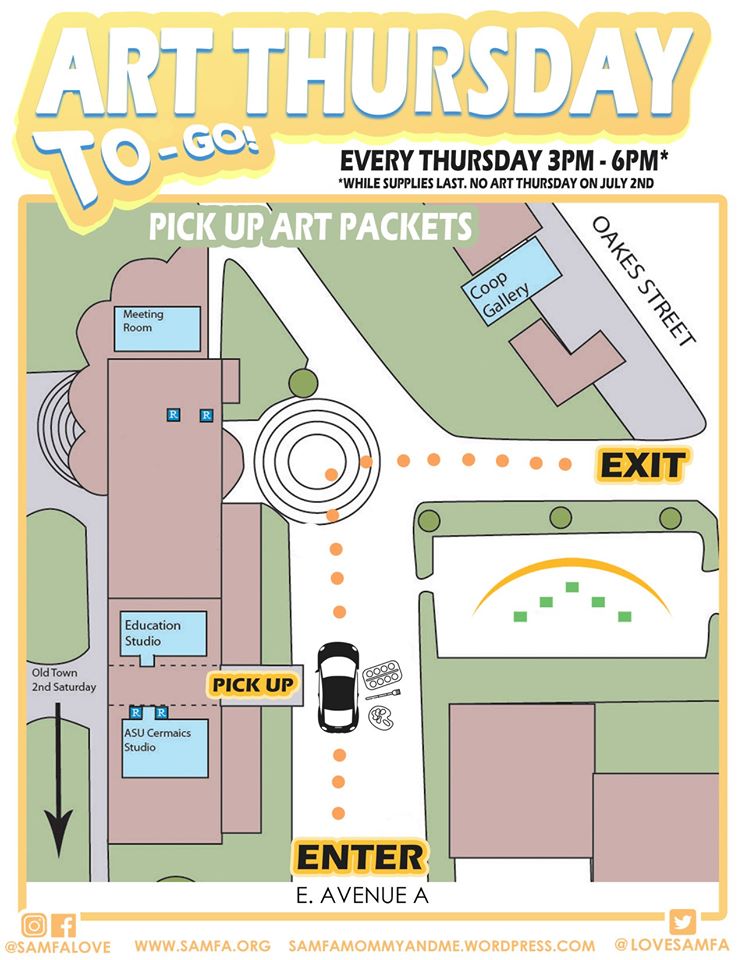 Click here to download step-by-step instructions for Art Thursday To-Go Projects & more on the Museum's Education Blog


Check out some of the projects available During Art Thursday To-Go!
Art Thursday: Blackout Poetry

Anyone can be a poet with Blackout Poetry! Here is a cool demo of what you can find at this week's #ArtThursday To-Go! Pick up free, sanitized, and individually packaged art activities including Blackout Poetry and Bead-a-Mania THIS THURSDAY when you drive through samfa's parking lot from 3pm-6pm.

Posted by San Angelo Museum of Fine Arts on Wednesday, July 22, 2020
Art Thursday To- Go!

Today is Art Thursday! Drive through the Museum's Parking lot and pick up FREE art packets from 3pm-6pm, without even leaving your car. #samfasummer #samfa2020 #artthursday

Posted by San Angelo Museum of Fine Arts on Wednesday, June 17, 2020
The San Angelo Museum of Fine Arts is happy to introduce a new way to enjoy SAMFA's collection and programs with SAMFA Virtual.
SAMFA Virtual is a collection of virtual content that includes Tours, Demos, Online Activities, and more. You can find links to our content here on our wesbite, but the best way to experience SAMFA Virtual is to follow us on Social Media! We have exclusive content with family challenges and inside looks at our collection that you can find only on: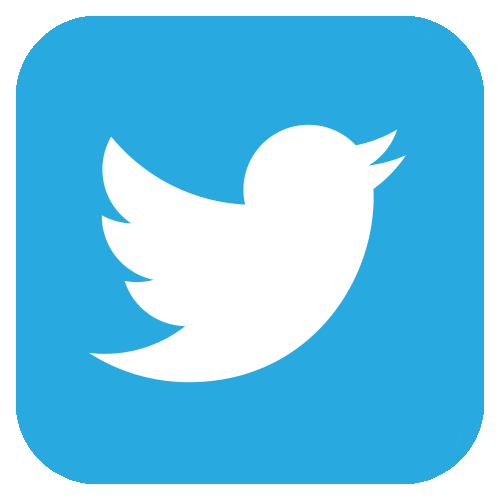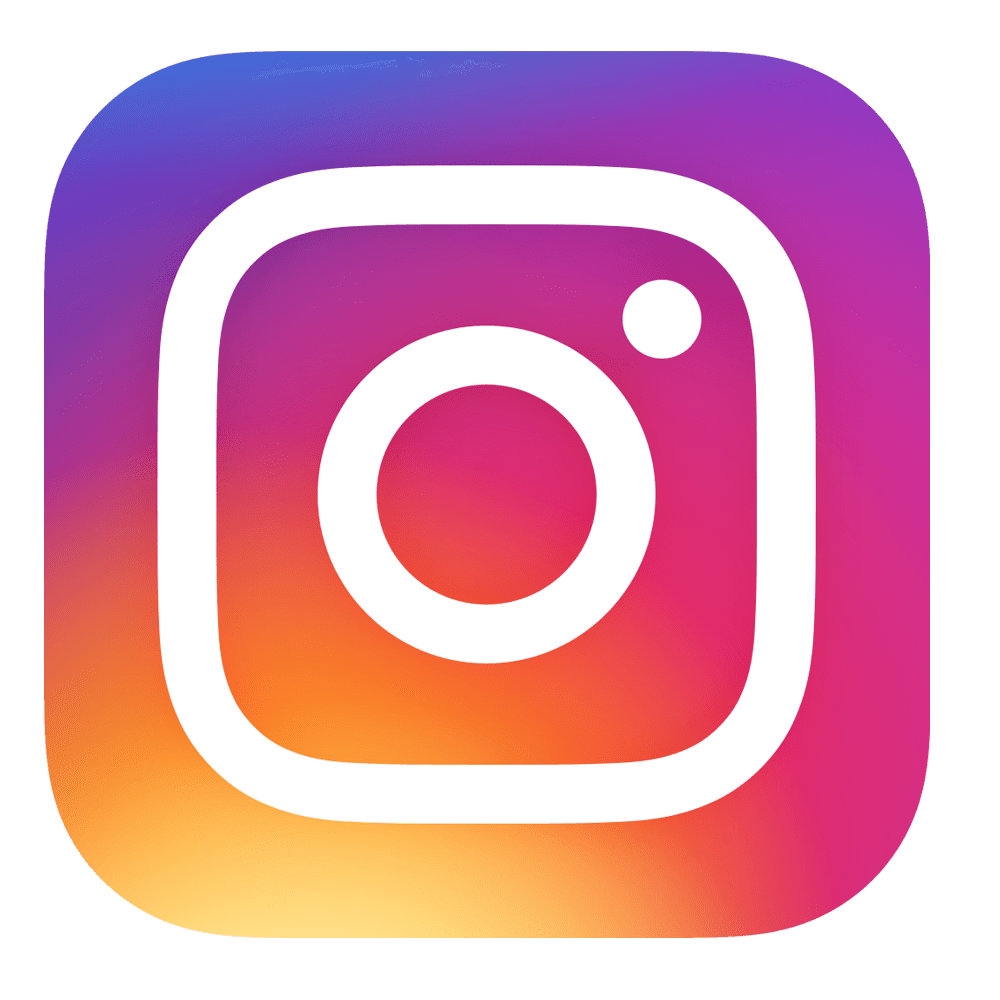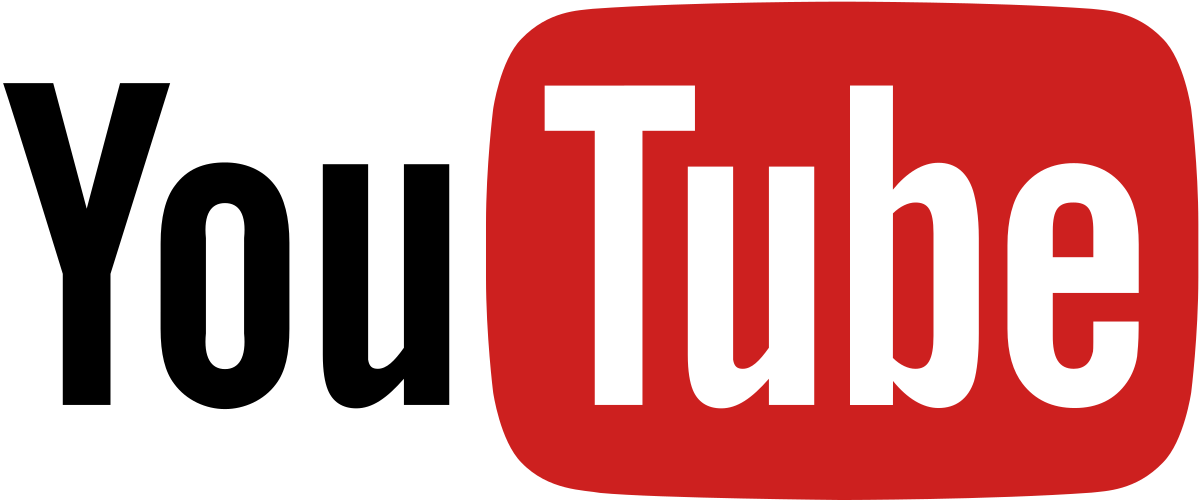 Every Thursday*
3 - 6 p.m.


All ages welcome. Adult companions required.
Admission is FREE!

*There are no Art Thursdays the weeks of Christmas, New Year's Day, SAISD Spring Break and July 4th.