Family Day
FREE! Family Day Lunar New Year
February 8th 10am-3pm
Celebrate the Lunar New Year with SAMFA and The West Meets East Club.
Explore traditional cuisine, artifacts, and music from different cultures while learning about the Lunar New Year.
Watch and participate in interactive Tai Chi performances with Concho Tai Chi.
Explore the Chinese Cermics in the museum's galleries, play New Year's Games and
create art projects inspired by the Lunar New year!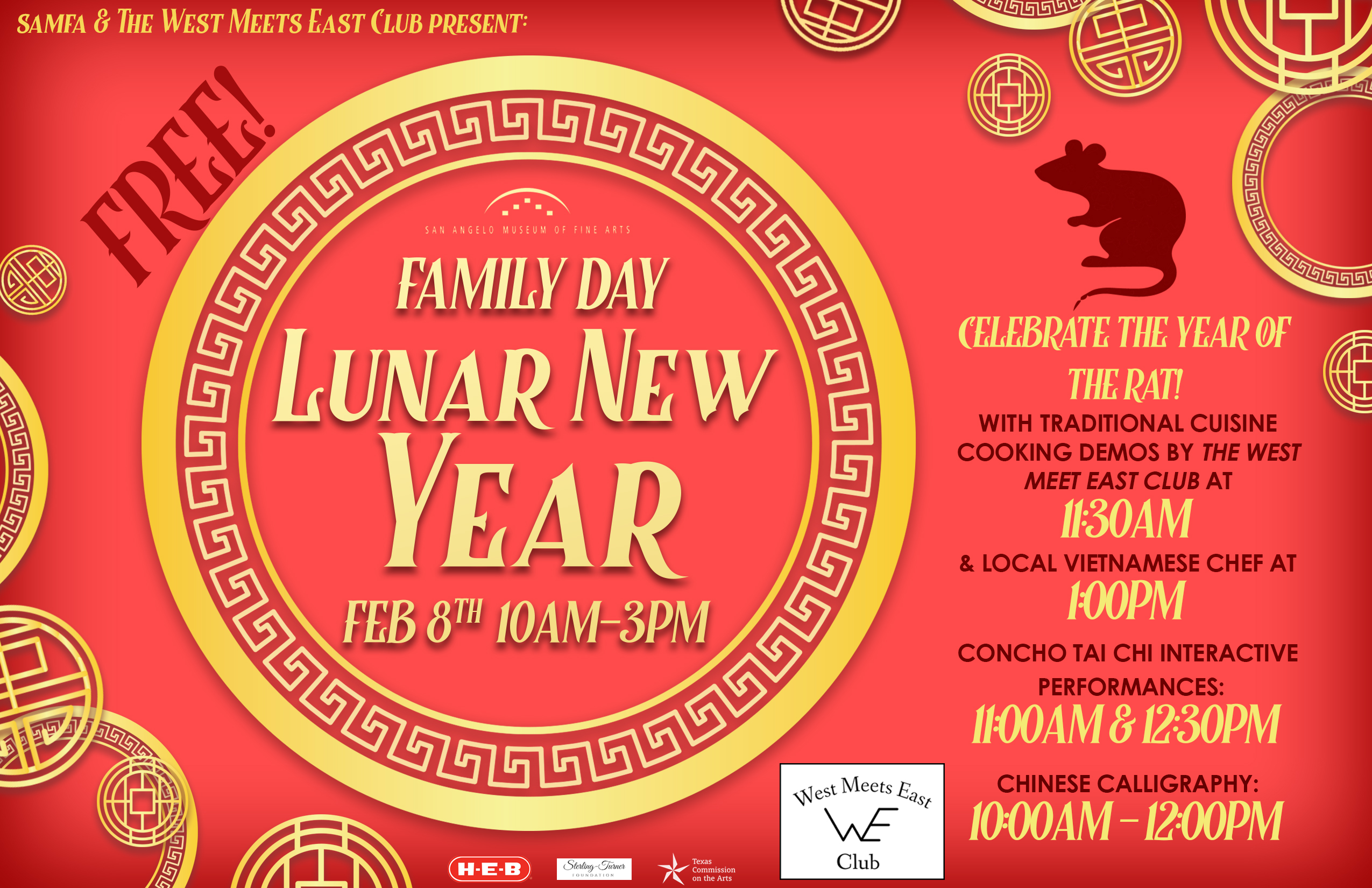 Family Day STEAM 2019
ASU and STEAM CENTRAL ROCKETRY & MECHANICAL ENGINEERING CAMP
SAMFA and its partners have teamed up for Family Day STEAM, coinciding with ASU & STEAM Central's Rocketry Camp.
Campers will be volunteering their rocket-building expertise on Family Day, as well as displaying their art and research.
Check out their rockets in action HERE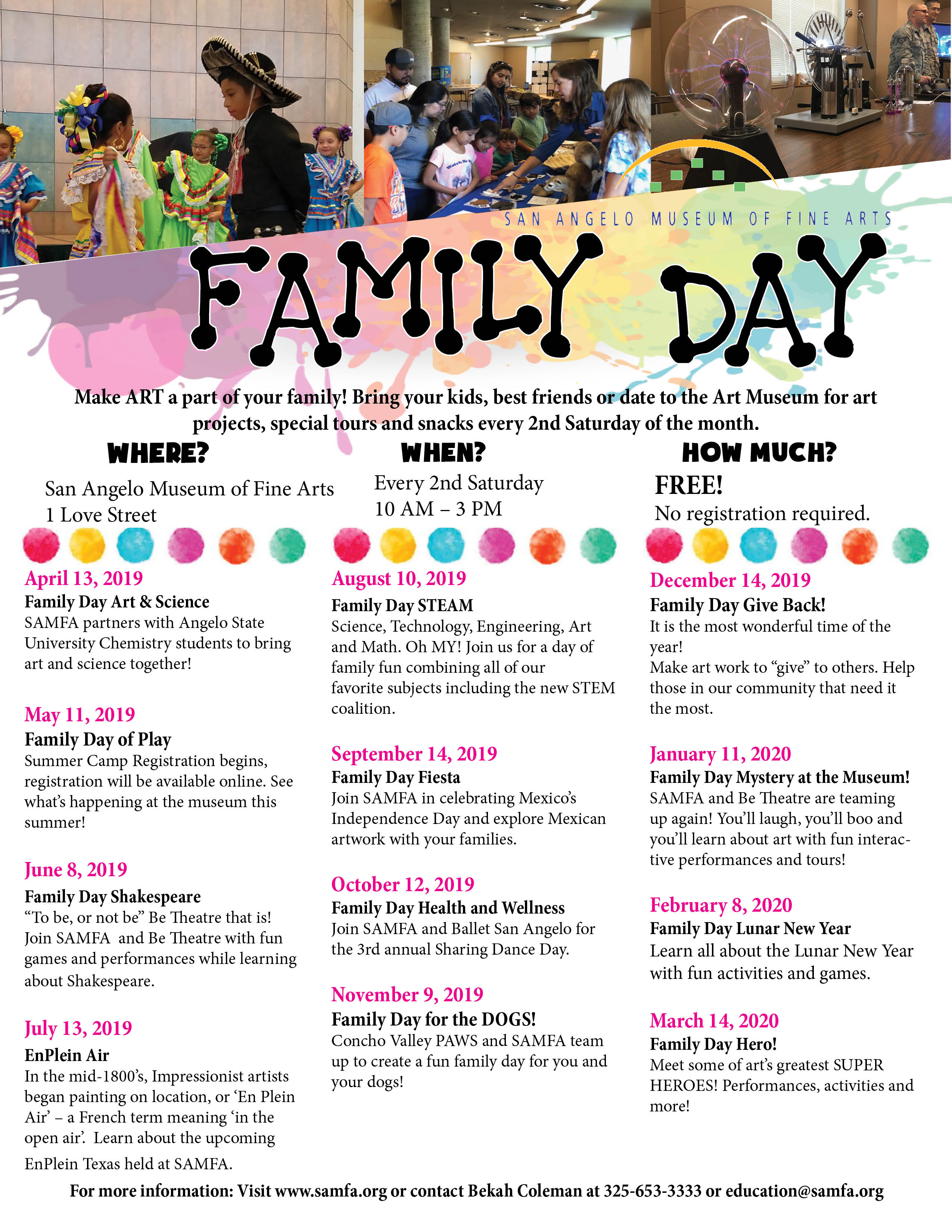 NEW FAMILY DAY SCHEDULE FOR 2019-2020
Check out our Mommy & Me Blog for activities you can do at home, self guided tours of the museum's exhibit, and learn more about fine art.

The San Angelo Museum of Fine Arts' Family Day program is hosted monthly and free of charge to community members. Family Day provides a participatory exploration of global cultures and themes based on SAMFA's collections. This cultural and thematic exploration is achieved by utilizing the entire museum facilities to provide extensive displays of artifacts, a variety of food samples (including visitor participation in cooking), live music and/or cultural performances and four or more visual art hands-on projects. In addition, there is no admission fee to the Museum's current exhibits during Family Day.
April 11, 2020
Family Day Art & Science

November 14, 2020


Family Day For The DOGS!

May 9, 2020
Family Day Patchwork

December 12, 2020
Family Day Give Back

June 13, 2020
Family Day Shakespeare

January 9, 2021
Family Day Mystery at the Museum

July 11, 2020
Family Day En Plein Air

February 13, 2021
Family Day Lunar New Year

August 8, 2020
Family Day STEAM

March 13, 2021
Family Day Hero

September 12, 2020
Family Day Fiesta





October 10, 2020
Family Day Health & Wellness
Family Day Sponsors
James Eatmon in memory of Janice Eatmon
Dr. Fernando & Dr. Dawn Gonzalez
Gary & Edith Jone
Dr. Ramsey Koschak
Livestock Weekly Dr. Robert & Reiko McCarty
Jack & Ann Moore
Frankie Mullens
Mejo Okon (Okon Studio)
John & Kathryn Louie Osterhout
Performance Properties
Truman & Joanne Rice
Dr. Sandy Seifert