Current Exhibits
October 5, 2017 – December 3, 2017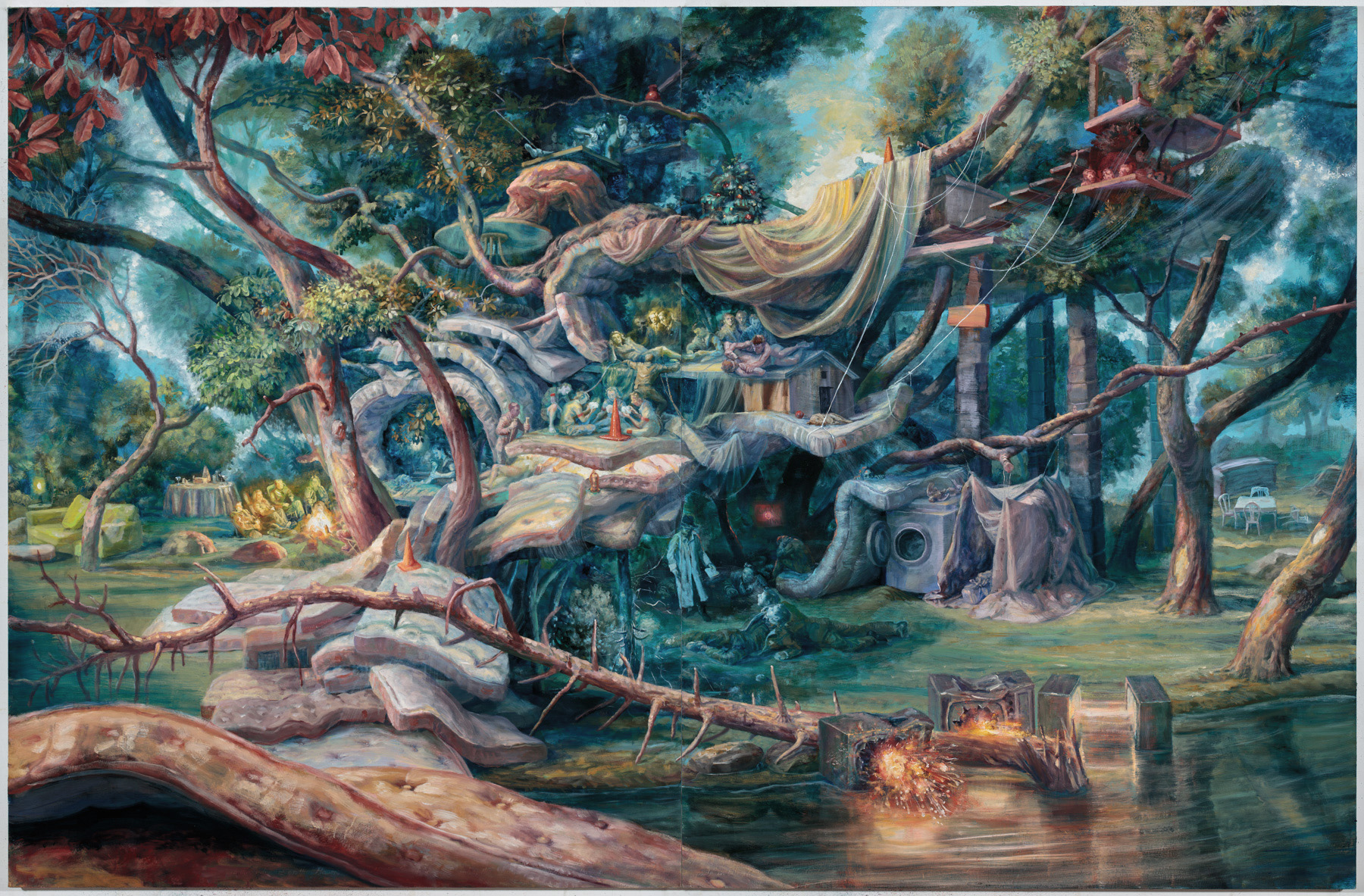 The Garden of Earthly Delights: Exhibitions Featuring the Work of Julie Heffernan and Kathleen Elliot (Elliot exhibition organized through Katharine T. Carter and Associates).

Julie Heffernan
Camp Bedlam
oil on canvas
68 x 104 in.
Courtesy of Catharine Clark Gallery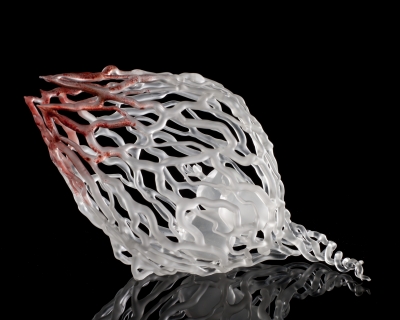 Kathleen Elliot
Pomegranate Pod
2012
Glass
Courtesy of the Artist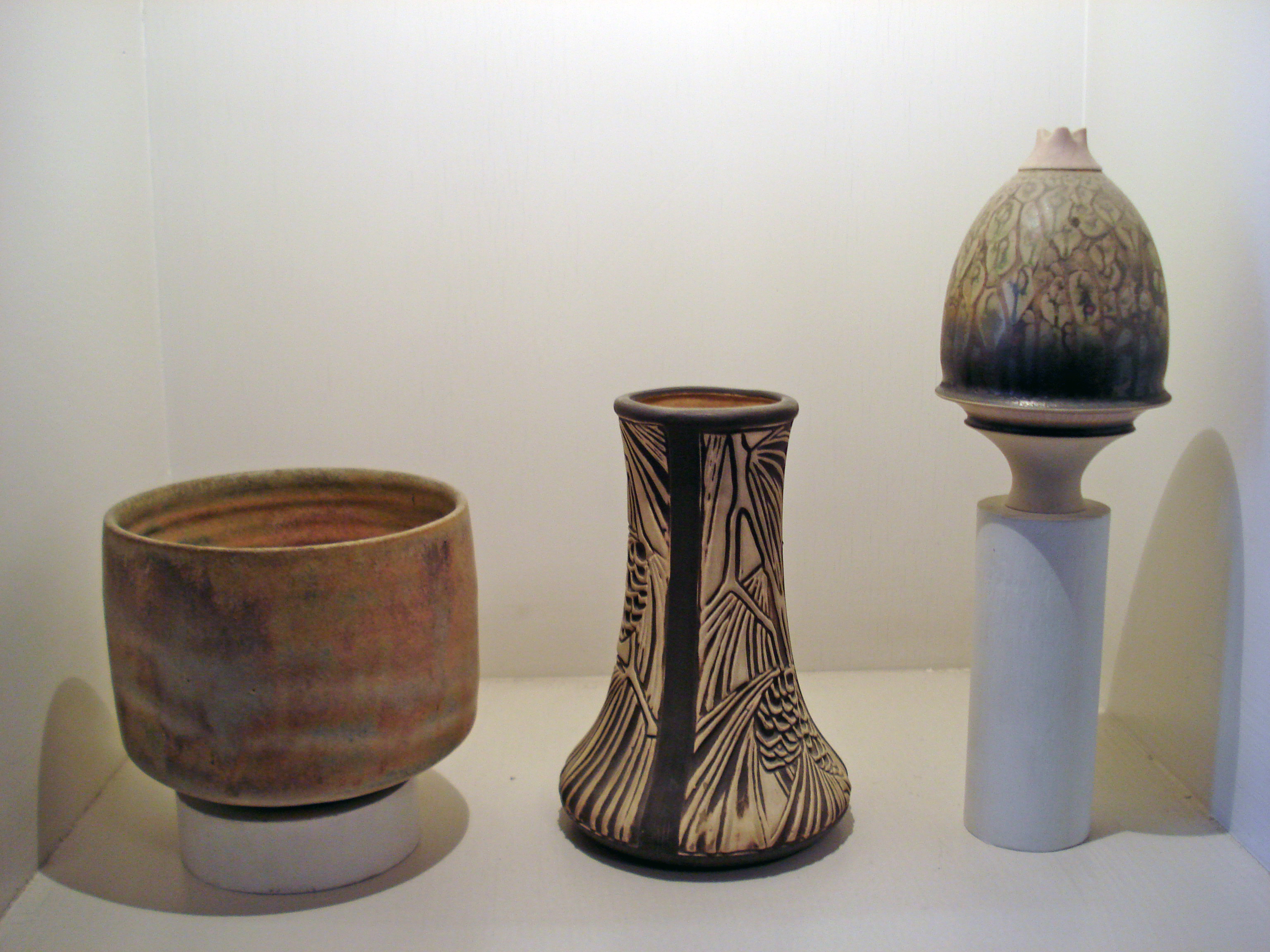 The Ehrlich Collection of American and British Ceramics
Left: Dame Lucie Rie (British, 1902-1992), Tea bowl.
Middle: Weller Pottery (American pottery workshop, 1872-1948), Pinecone motif vase.
Right: Geoffrey Swindell (British, b. 1945), Small vase
Collection of the San Angelo Museum of Fine Arts
Gift of Daniel J. and Edith A. Ehrlich
October 2017 - August 2019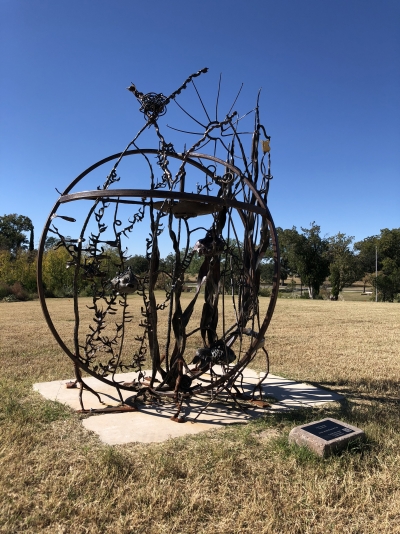 The 5th Annual Richard and Pam Salmon Sculpture Competition Exhibition
The Richard and Pam Salmon Sculpture Competition, a juried exhibition of outdoor sculpture, is hosted by the San Angelo Museum of Fine Arts. The biennial exhibit of 12-15 large-scale sculptures in the park is in cooperation with the City of San Angelo Public Art Commission and the City government. Sunken Garden Park (700 Block S. Abe Street/W. Avenue D) includes a formal sunken garden area where, spring through fall, canna and other flower displays are featured.
Ira Wiesenfeld
Tucson, AZ
Circle of Life Recycled Pond
Forged & welded recycled steel,
found objects
To see the 2017 Sculpture Competition Winners Click HERE

Click here for Upcoming Exhibits Click here for Past Exhibits