Current Exhibits
July 13 - September 9, 2018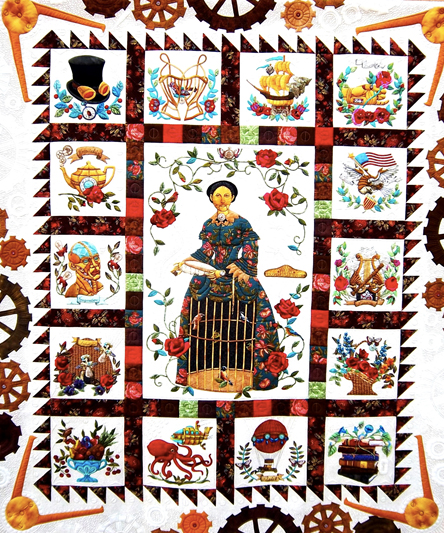 Made in Texas!
25 Contemporary Quilts, presented by the Texas Quilt Museum
The 25 quilts of the Made in Texas touring exhibition celebrate the pioneering spirit, natural beauty, and artistic talents of the Lone Star State. From a first-time quilter to prizewinning artists, the makers in this comprehensive exhibition reside in all regions of Texas. Traditional quilts on view include Prairie Rose, Feathered Stars, kaleidoscopic imagery, and a delightful Patchwork Yoyo, complemented by art quilts depicting a Texas farmer, cattle, the ubiquitous agave plant, Texas icons, and a patriotic map of the State itself, along with some fascinating abstract compositions. The quilts of Made in Texas include hand as well as machine quilting, showing off the technical expertise of Texas makers.
Rebecca A. Prior, Henderson, TX
Extraneous Female: Escapement Mechanism, 2015, 75 x 90 in.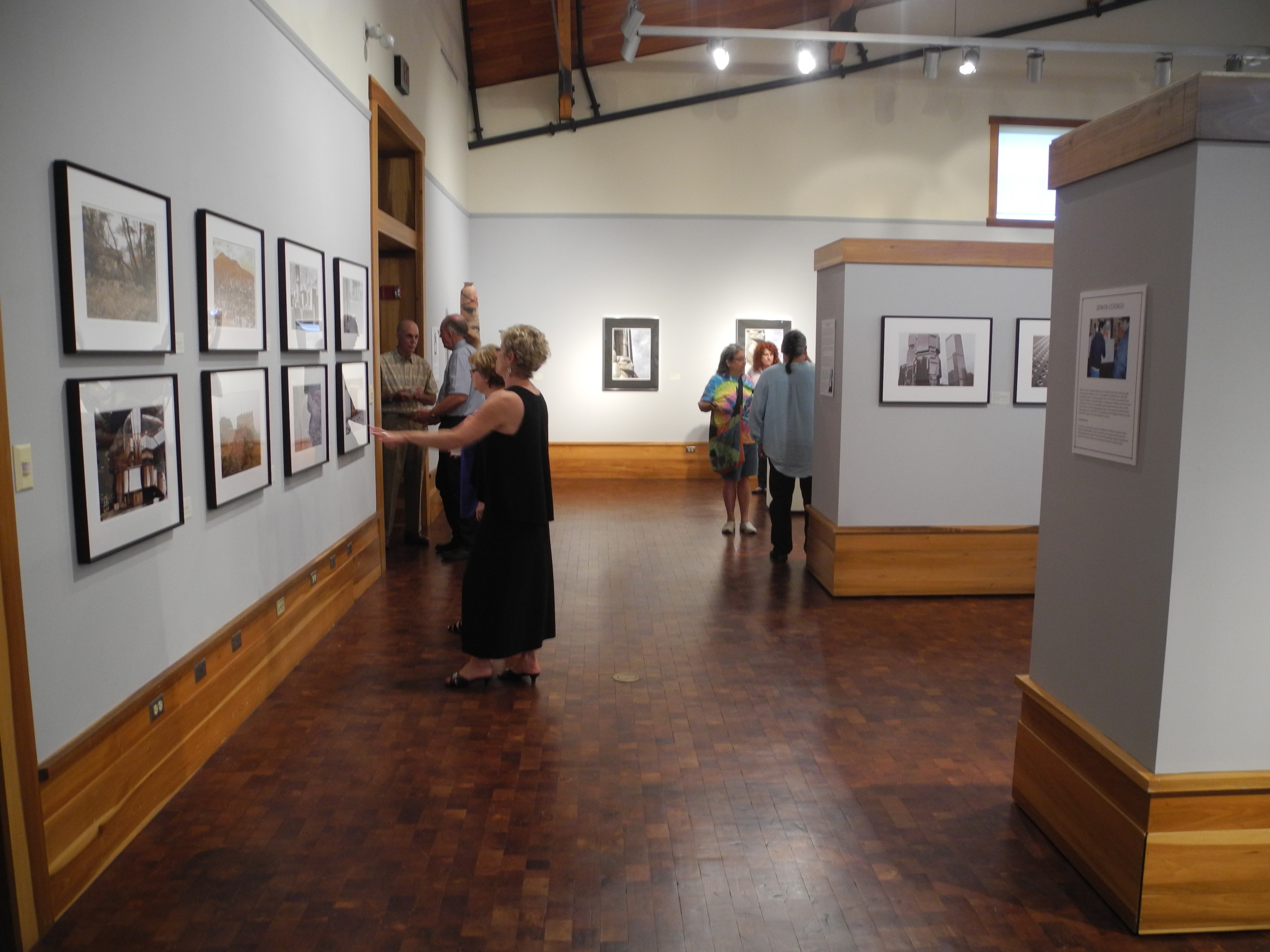 The Angelo State University Art Faculty Biennial Exhibition
Featuring new work by ASU's art faculty members, Esteban Apodaca, Katherine Bunker, Edwin Cuenco, Randy Hall, Chris Stewart, Devon Stewart, Ben Sum, John Vinklarek, and Christopher Voss.
October 2017 - August 2019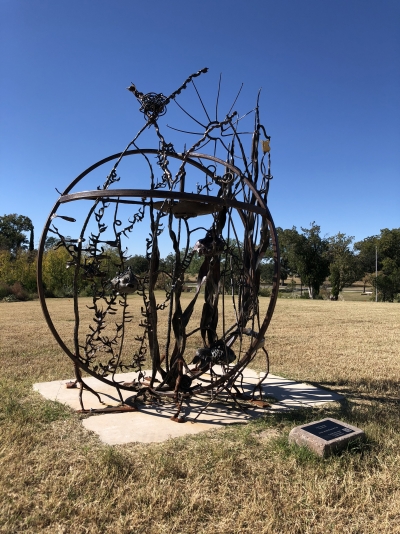 The 5th Annual Richard and Pam Salmon Sculpture Competition Exhibition
The Richard and Pam Salmon Sculpture Competition, a juried exhibition of outdoor sculpture, is hosted by the San Angelo Museum of Fine Arts. The biennial exhibit of 12-15 large-scale sculptures in the park is in cooperation with the City of San Angelo Public Art Commission and the City government. Sunken Garden Park (700 Block S. Abe Street/W. Avenue D) includes a formal sunken garden area where, spring through fall, canna and other flower displays are featured.
Ira Wiesenfeld
Tucson, AZ
Circle of Life Recycled Pond
Forged & welded recycled steel,
found objects
To see the 2017 Sculpture Competition Winners Click HERE

Click here for Upcoming Exhibits Click here for Past Exhibits