Current Exhibits
September 19, 2019 – December 1, 2019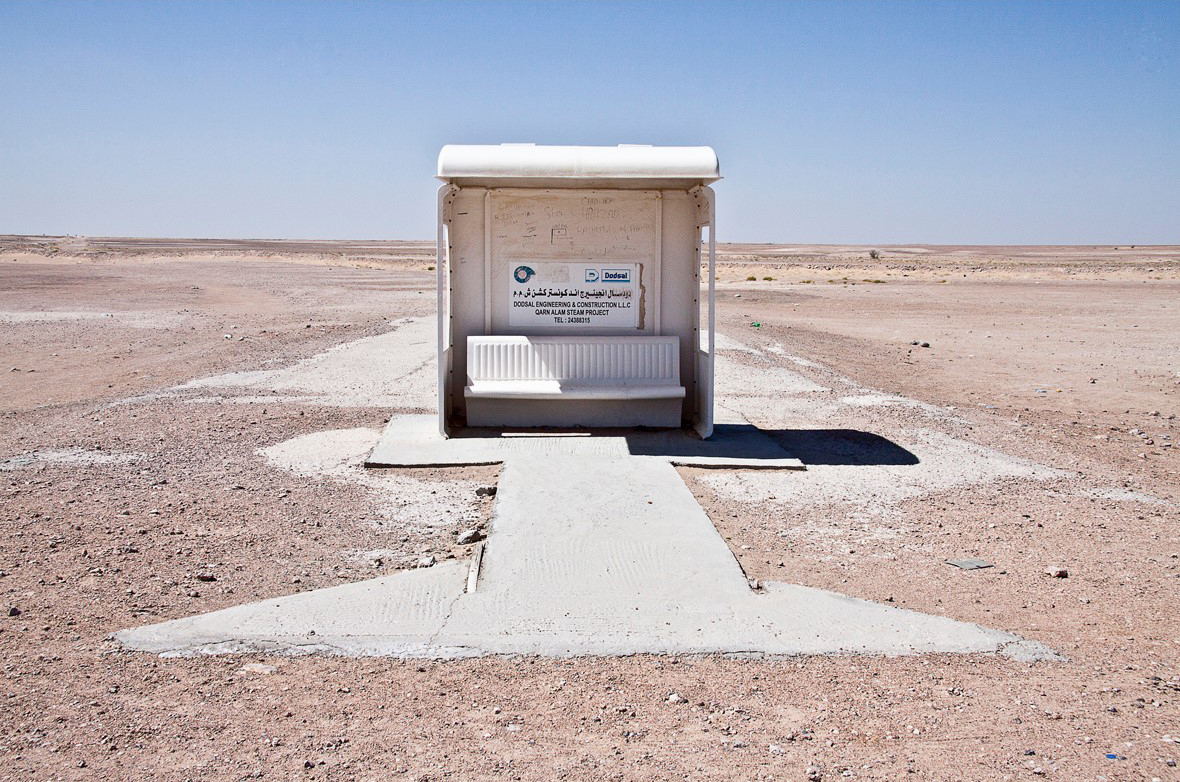 Time Stands Still: Photos of Bus Stops by Michael Kruscha
We encounter them en route; on a journey, on the wayside, along a street that takes us to some other place, somewhere, and nowhere, into nothingness. They can be found all over the world, are familiar to us and are nonetheless alien, since they appear in a wide variety of forms in the most remote regions, off the beaten track and wonderful: Bus Stops—often unexpected and unprepossessing, or imposing, quirky. Michael Kruscha photographed bus stops while traveling over several years, in many countries, on many continents, around the world. His series comprises images from Eastern Europe, Kazakhstan and Armenia, the Arabian Peninsula and the Near East, northern and southern Africa, South America, and Asia.
Michael Kruscha, Empty Quarter Desert, Oman, 2014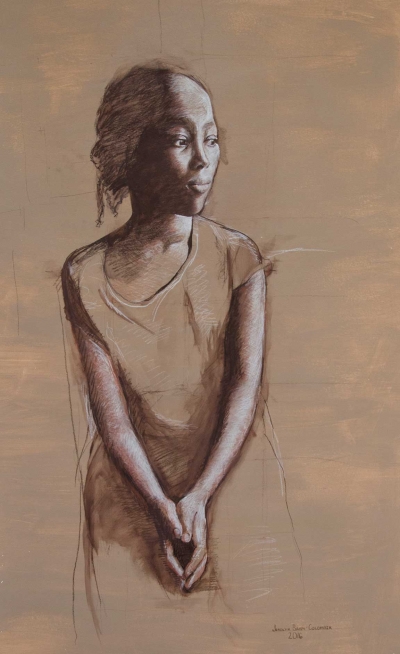 Where Do You Go Dancing? Paintings, Drawings and Sculpture by Jerolyn Bahm-Colombik
The human presence is woven throughout Jerolyn Bahm-Colombik's works that include painting, printmaking, drawing and sculpture. With reverence for the classics, she utilizes drawing as the foundation for her creative work. A simple gesture speaks worlds to her and provides the impetus to engage the subject for a short study. The act of drawing a stranger becomes a transformative experience as cultural barriers dissolve and a unique intimacy begins. Her favorite ice-breaking question and to add humor is Where do you go dancing?
Jerolyn Bahm-Colombik, Judith, 2016 Mixed Media on Paper, 52 x 33 inches.
October 2019 - October 2021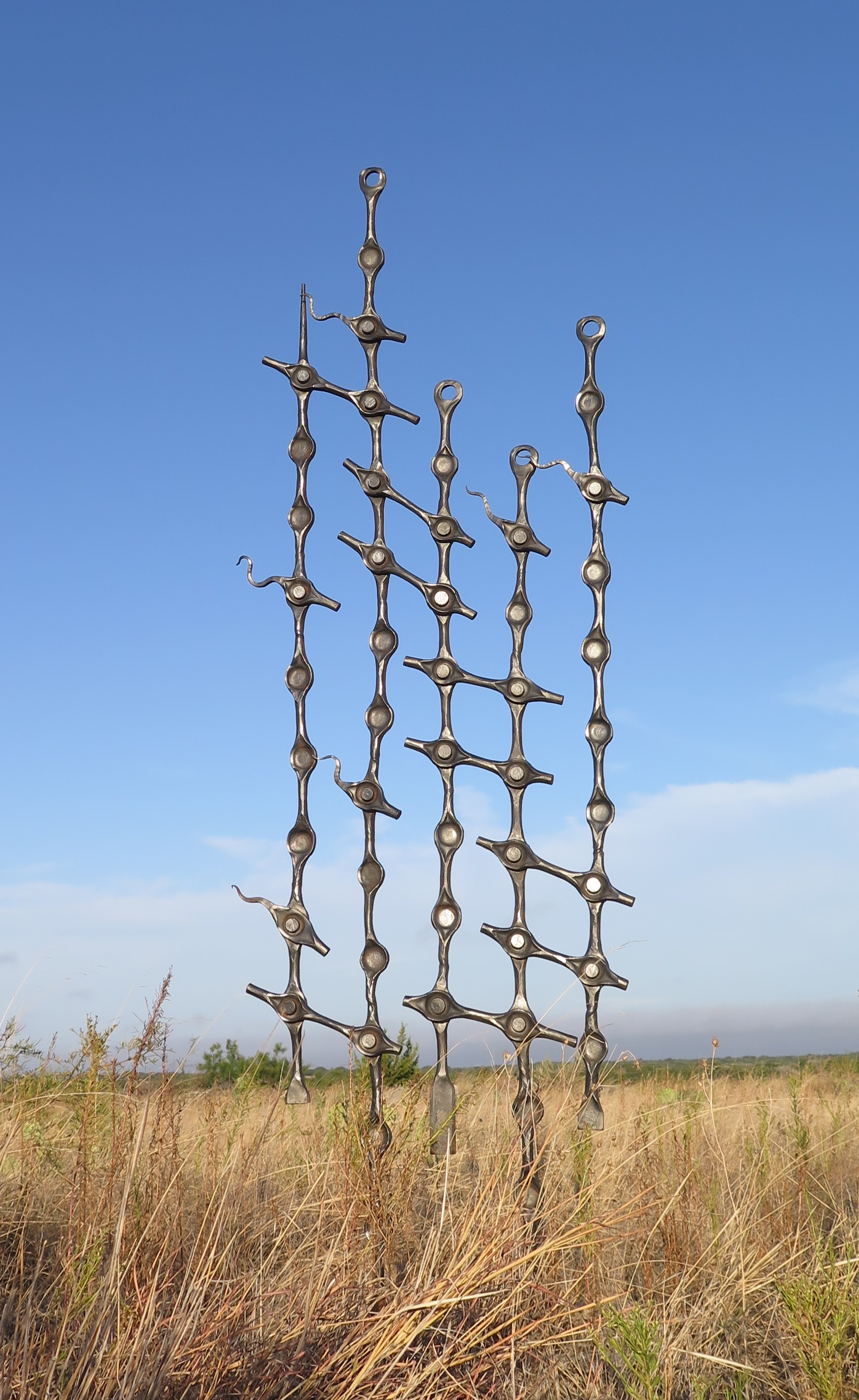 The 6th Annual Richard and Pam Salmon Sculpture Competition Exhibition
The Richard and Pam Salmon Sculpture Competition, a juried exhibition of outdoor sculpture, is hosted by the San Angelo Museum of Fine Arts. The biennial exhibit of 12-15 large-scale sculptures in the park is in cooperation with the City of San Angelo Public Art Commission and the City government. Sunken Garden Park (700 Block S. Abe Street/W. Avenue D) includes a formal sunken garden area where, spring through fall, canna and other flower displays are featured.
Kevin Stanford
San Angelo, TX
Tributary
For Information about the 2019 Sculpture Competition CLICK HERE
Click here for Upcoming Exhibits Click here for Past Exhibits