Camps
Summer Camps 2020
SAMFA is excited to introduce new programs to our Summer Camp line up! Registration for Summer Camps will open on May 9th at 10am.
If you have a Family Membership, you can register an hour early, starting at 9am!
Read more about our camps, workshops and classes below:
Art of Nature
The Art of Nature camps were inspired by the need for increased outdoor experiences for our children. "Nature Deficit Disorder" is a phrase coined by author Richard Louv and refers to the fact that children today spend more and more time indoors and therefore have less of a concept of their natural surroundings and the importance of caring for our earth.
Campers spend their days in activities such as canoeing on the Concho River, creating learnscapes, hiking and fishing at, hearing about native plants from a local botanist, creating community from nature, visiting the Farmer's Market and learning how to create healthy snacks. Campers are integrated with technology, science, art and more interdisciplinary studies with specialist from Angelo State University. By not only experiencing our local natural environment, but also reflecting on their own role in caring for our planet through visual art projects, these campers are immersed in this valuable intersection of art and science.
The "Art of Nature" Day Camps are running for 4 weeks only in June and culminate in an Exhibit Show each Friday in Studio Rio on Oakes Street.
Art of Nature: Urban Adventures
7-9 year olds June 1st – 5th and 10-12 year olds June 15th – 19th
The Concho River runs through the heart of San Angelo and through the museum's backyard. Campers will explore the Concho River with canoe rides and various outdoor adventures. Campers will create art made from nature and design eco-friendly architecture along with many other artworks.
Key themes: eco-friendly architecture, non-point water pollution, lunar calendar, portraiture & ceramic art
Art of Nature: Flora & Fauna
7-9 year olds June 8th – 12th and 10-12 year olds June 22nd – 26th
The Concho River's flora and fauna, or plant life and wildlife, is fascinating to observe and study Campers will explore local eco-systems in the museum's backyard, fish along the Concho and see, touch and hold local wildlife critters. Campers will use elements of nature and art to create projects all week long.
Key themes: West Texas biodiversity, elements of art, local and invasive wildlife/plants, ceramic art
Art & Play Wednesday2020
Art and Play Wednesday is the perfect class to dip your child's toes in art. The classes are one hour long on Wednesdays in the summer. Guided by a certified educator, kids and their adult playmates explore the gallery and then create a fun artwork in the museum's Education Studio. Art and Play Wednesday helps kids be comfortable in the museum galleries and inspires budding artists. We require one adult per student to help us make the adventure safe and fun. (3-6 year olds with an adult companion)
June 3rd Eye Spy
One of the most important things to bring with you to an art museum are your eyes! They help you see the art. Get a good look at some eye-catching art while playing I Spy and creating something new.
June 10th Art Detectives
Help solve a real museum mystery! Who stole the Mona Lisa? Was it you? Learn about the most famous painting in the world while exploring the museum's galleries.
June 17th Bark Art
Have you ever wondered what a dog would say if they could talk? Join us for a tour from a dog's point of view. Visit the museum's galleries with special guest tour guide, Bucky the Therapy Dog and then create your own doggone artwork.
June 24th LINE Monsters
Line is one of the most important elements of art. Zip, zag and wiggle your eyes around the galleries and then create MONSTER full of lines in the Education Studio.
July 8th Waterlily
Learn about the Famous artist Claude Monet who used sunlight and colors to paint the world. Study the lily pads located on the museum's grounds and then use your imagination to create your own.
July 15th Build It Big!
Learn all about the museum's unusual architecture and the Society of Beaux-Arts Architects who FAMOUSLY dressed as buildings they had designed. Then build your own sky-line hat for all to see!
July 22nd Lone Star State Sculptures
Check out the museum's new exhibit full of sculptures made by Texas artist. Create a BIG and BRIGHT, deep in the Heart of Texas sculpture to take home.
July 29th Art You Can (Almost) Eat
Play a Seek and Find game through the galleries finding all the artwork with food in it. Make some delicious looking art based off Pop Art masters.
Art Camp All Day
Art Camp All Day is the best way to trick kids into learning while having fun. Campers explore the museum's collection with behind the scene tours, meet local artist while participating in workshops and even learn how to create and edit using various technology platforms. This summer kids will get introduced to the museum's 3D printer. If your kid likes to create or play, this is the camp for them!
July 6-10 (7 – 12 year olds)
Investigate how to make art just like a REAL studio artist while exploring SAMFA's summer exhibits! Campers will enjoy making short films, visiting with local artists and playing with the museum's 3d printer!
NEW PROGRAM: Cookie Art
Learn how to make, bake and turn cookies into art! Each workshop will cover a different style and cookie pattern. Depending on availability you can register for 1 or all 3 workshops. This program is in partnership with Pop of Color located at 602 Orient Street. (8-15 year olds)
Each day is an individual workshop, register per workshop:
Monday July 13th, Wednesday July 15th, and/or Friday July 17th
NEW PROGRAM: Olé and Play
Interested in your child becoming bilingual? Join us this summer for our new introduction to Spanish language and culture this summer at SAMFA. Instructor Karen Cody is a Professor of French and Spanish Linguistics at Angelo State University. Enjoy snacks, games music and resources to continue bilingual studies at home.
Week 1: 3-6 year olds with an adult companion, evening course
Monday July 20th, Wednesday July 22nd and Friday July 24th
Week 2: 7-10 year olds, no adults required, evening course
Monday July 27th, Wednesday July 29th and Friday July 31st
NEW PROGRAM: Artist Workshops
Have your child work with a local artist in a studio setting. Each workshop will dive deep into the style and medium of the local artist. Kids will be able to explore specific types of art and work one-on-one with participating artists as they develop their own style and work ethic. Instructors are also Texas certified art educators. Due to the success of SAMFA's Spring Break Artist Workshops we are offering more classes with different projects in the summer of 2020.
Painting and Drawing with Hollie Garza:
Monday July 20th Ages 7-10
Monday July 27th Ages 11-15
Clay with Joe Morgan:
Tuesday July 21st Ages 7-10
Tuesday July 28th Ages 11-15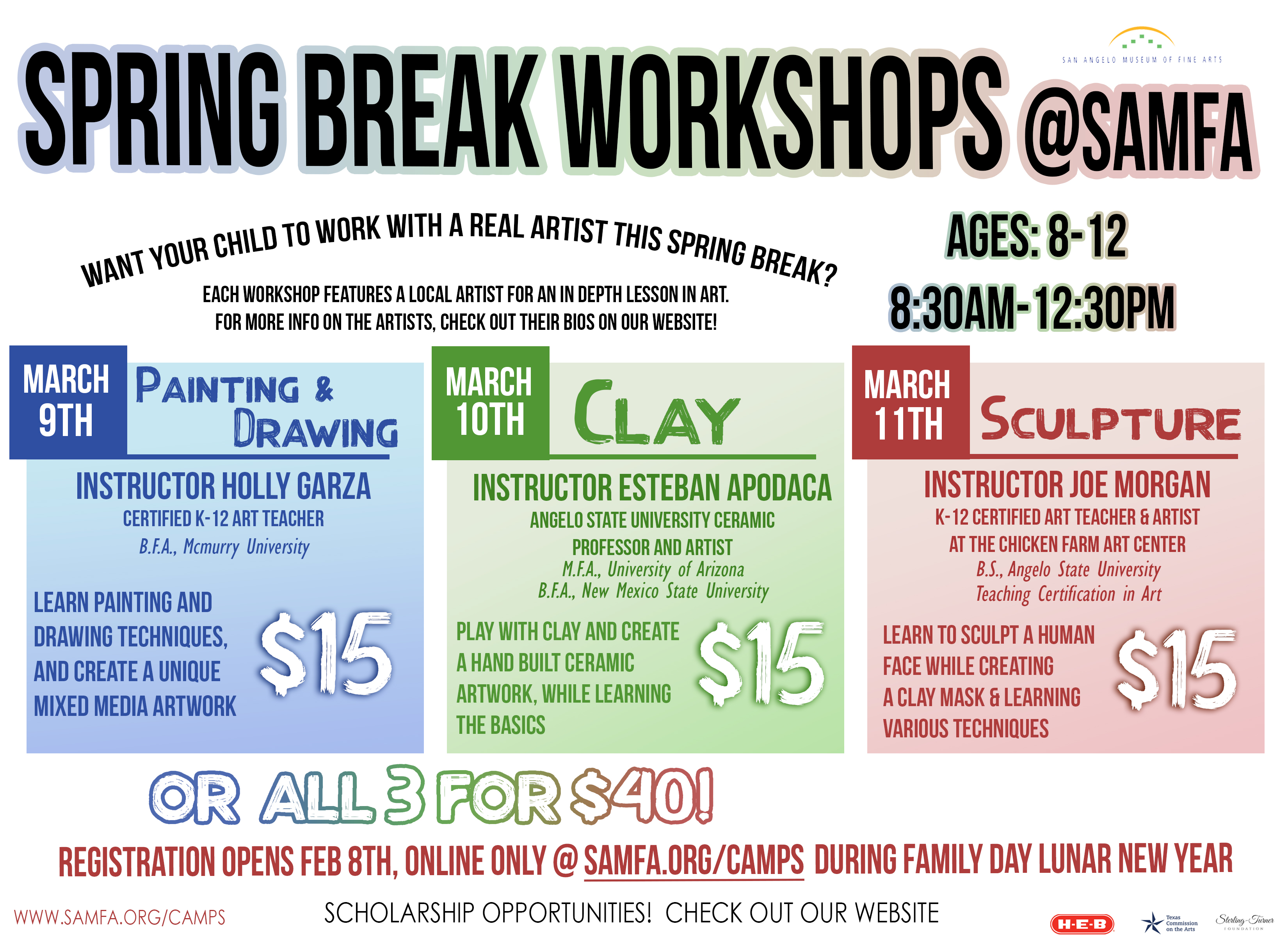 Registration for Spring Break Workshops
Registration will open at 10:00am
March 9th - Painting & Drawing Workshop
March 10th - Clay with Esteban Apodaca
March 11th - Sculpture with Joe Morgan
March 9th - 11th - All 3 Workshops
Registration will be different for Spring Break Workshops.
You will be able to register for each individual workshop you want your child to attend for $15 each,
or you can register for all 3 workshops for $40.
Please sign up for the waiting list if registration is full. Make sure to check back to see if any sopts have opened up.
Workshop Scholarships
If you apply for a Scholarship, you will be notified of your application status by February 7th.
2020 Workshop Artists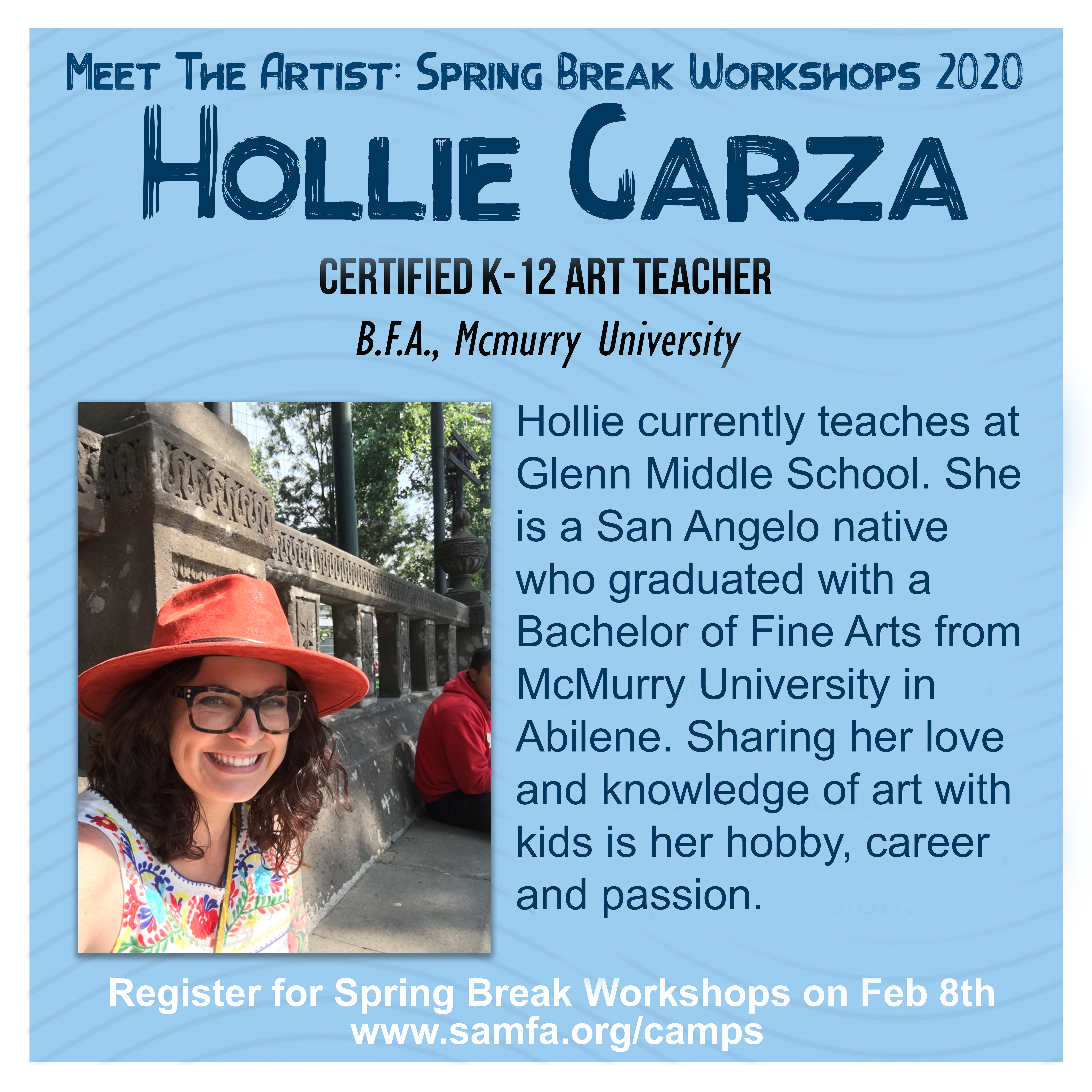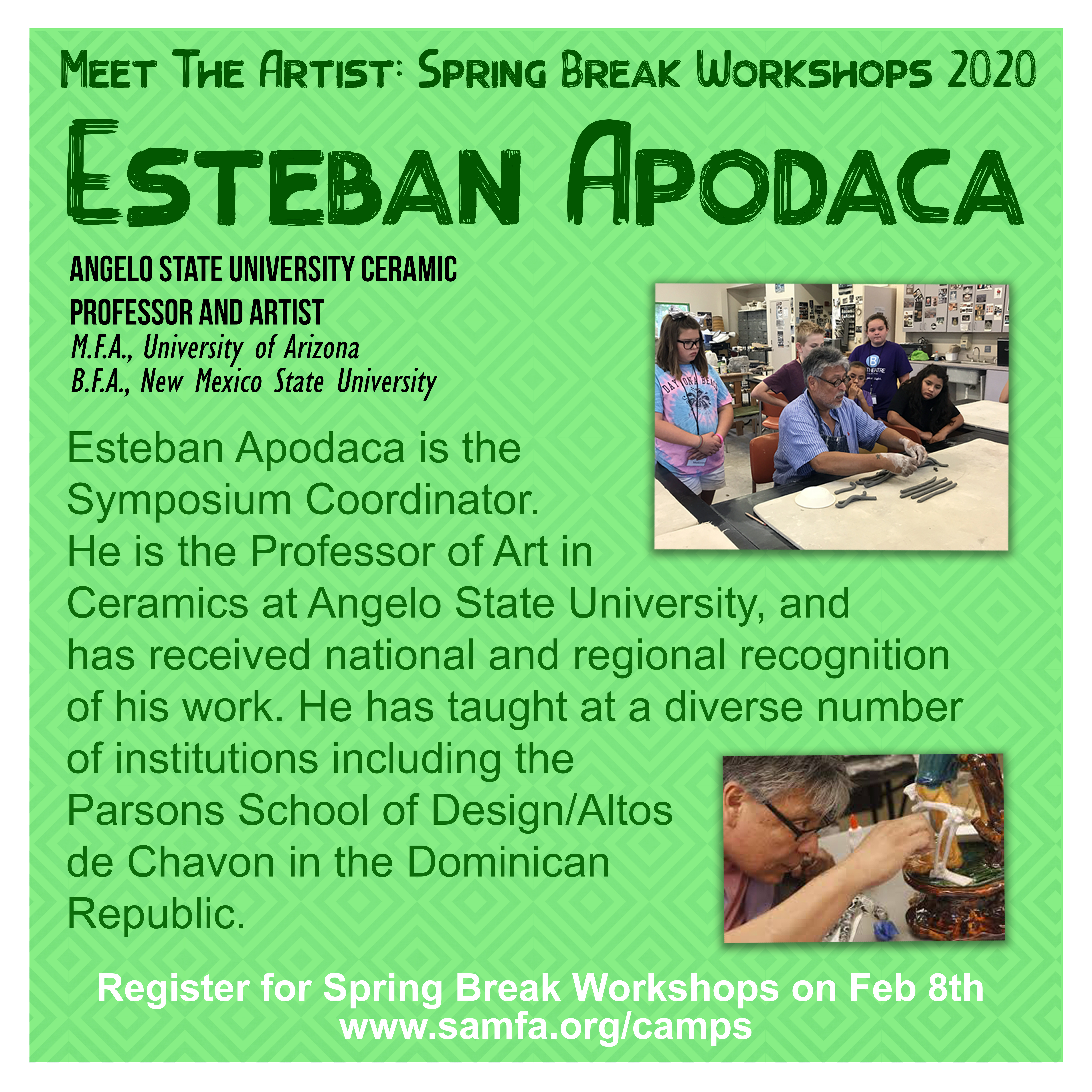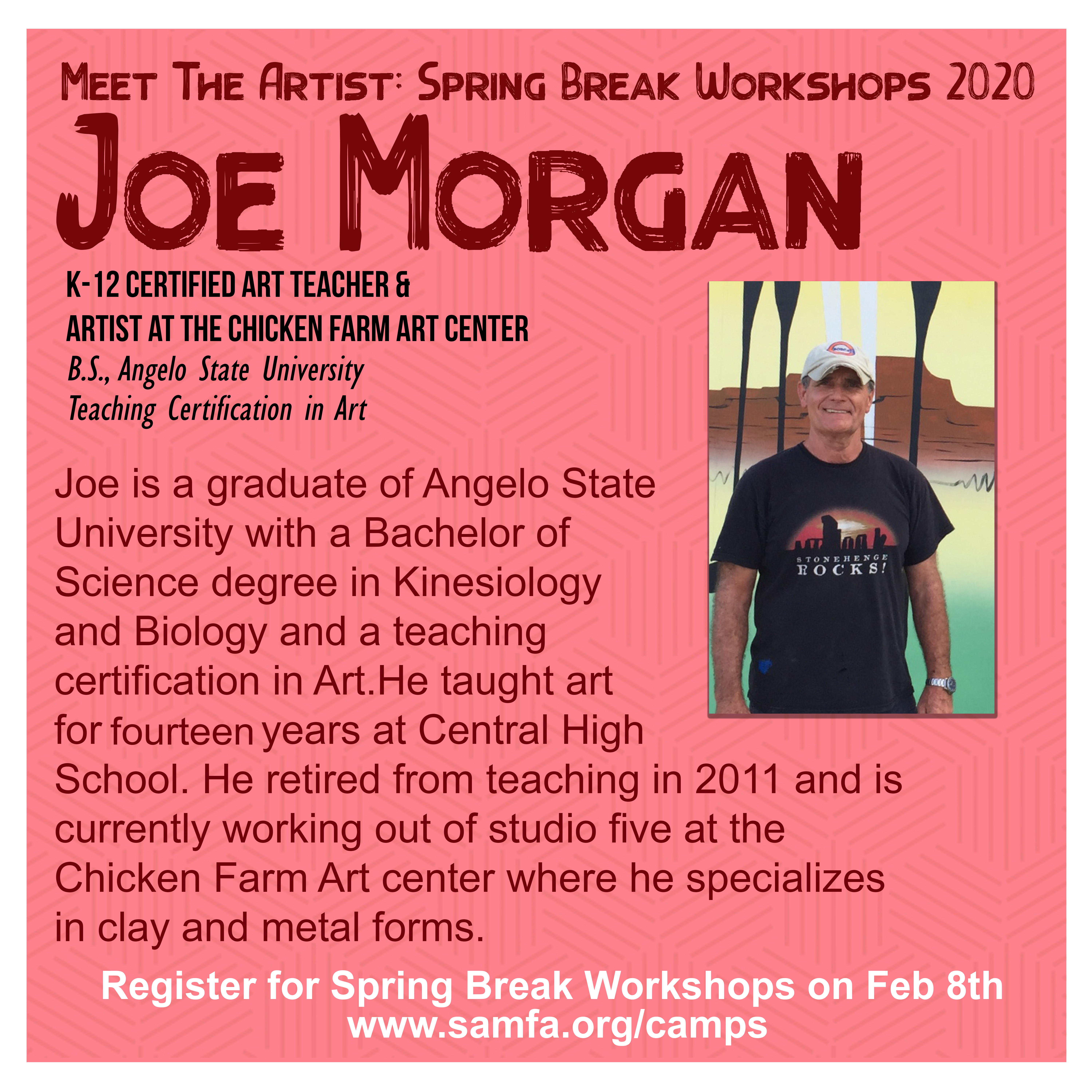 For Registered Parents:
You should be getting a mailer with all the paperwork you need for camp. If you have NOT recieved a mailer yet and your camp is coming up,
please see attached documents and bring them signed to the first day of camp.
____________________________________________________________________________
Paper Samples of Camp Registration forms
(Please note that these paper samples are not currently accepted as a form of registration, but feel free to print to keep for reference.)
You cannot register by sending the forms via mail
SUMMER CAMPS 2018
Follow us on Instagram @samfacamps to see pictures and videos from all of our camps!
Art Camp All Day Murals 2018
For Art Camp All Day in 2018, We decided that one of our big group projects would be to paint and assemble Murals to go in Paint brush Alley: a popular art spot in San Angelo for displaying Public Art. Both the 7 - 9 year old and 10 - 12 year old groups had a chance to create 2 murals that reflect SAMFA, young artists in San Angelo, and the spirit of Texas.
Bekah Coleman, Curator of Education and Lead Camp Supervisor, came up with the concept and preliminary sketches of the murals. Our Inspiration for the designs came from Nature and Texas Culture. The 4 designs we came up with were a Texas Horned Lizard, a Prickly Pear Cactus, A collection of Texas Wildflowers, and native Texas snakes. The Horned Lizard and Cactus were designated to the 7-9 year old Camp and the wildflowers and snakes were designated to the 10-12 year old Camp. We also decided that three of the murals would be painted, while the fourth would be a collaborative mosaic piece (the snakes)

Art Camp All Day: Ages 7 - 9
Texas Horned Lizard
You can find a timelapse of the background being painted here.

Art Camp All Day Ages 7 - 9
Prickly Pear Cactus
One of our concepts for our Prickly Pear was to actually nail in spikes or nails for the thorns. This will give the mural a 3-Dimentional element to the mural and create texture
(Mural before the thorns were added)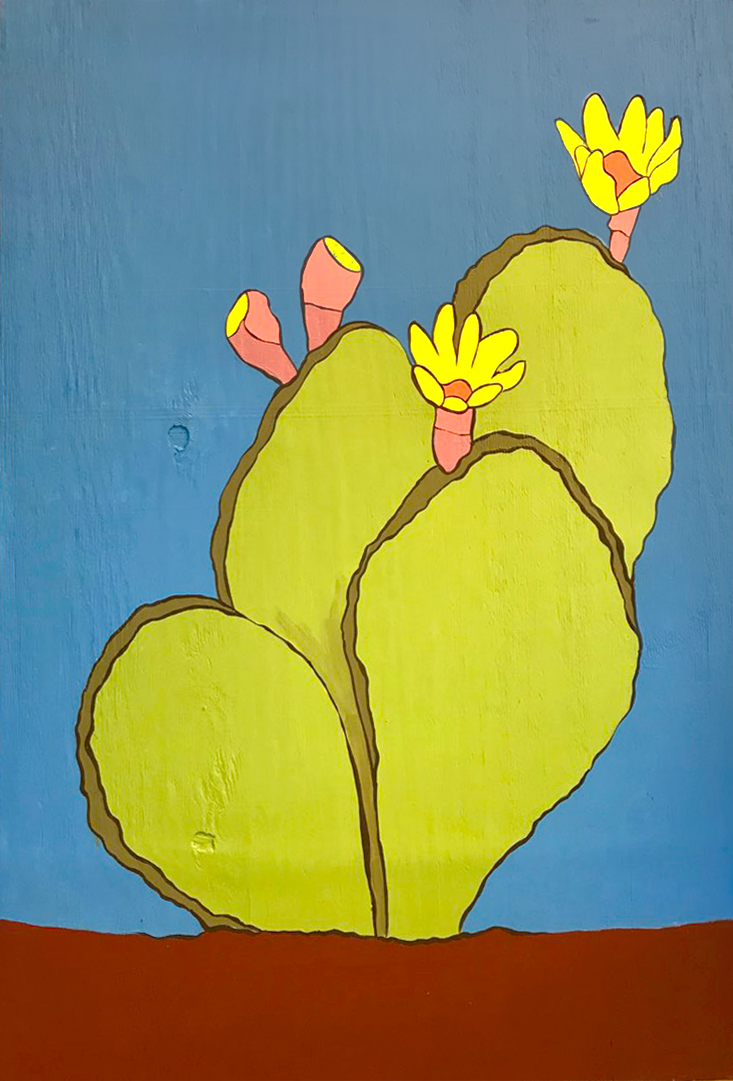 Art Camp All Day Ages 10-12
Texas Wildflowers
The flowers included: Sunflowers, Bluebonnets, Blackfoot Daisy, Texas Thistle, Indian Paintbrush, and Mexican Hat. The Murals were designed as a "Paint-by-number" on a wooden panel.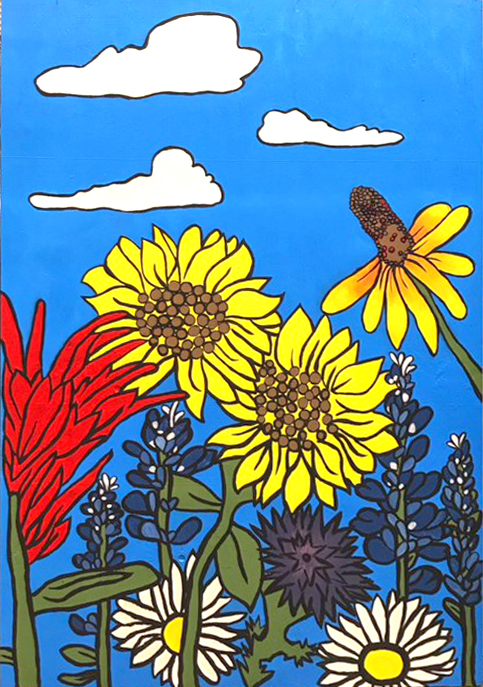 Art Camp All Day Ages 10-12
Texas Snakes
The two snakes on our mosaic are the Rattlesnake and the Texas Milk Snake.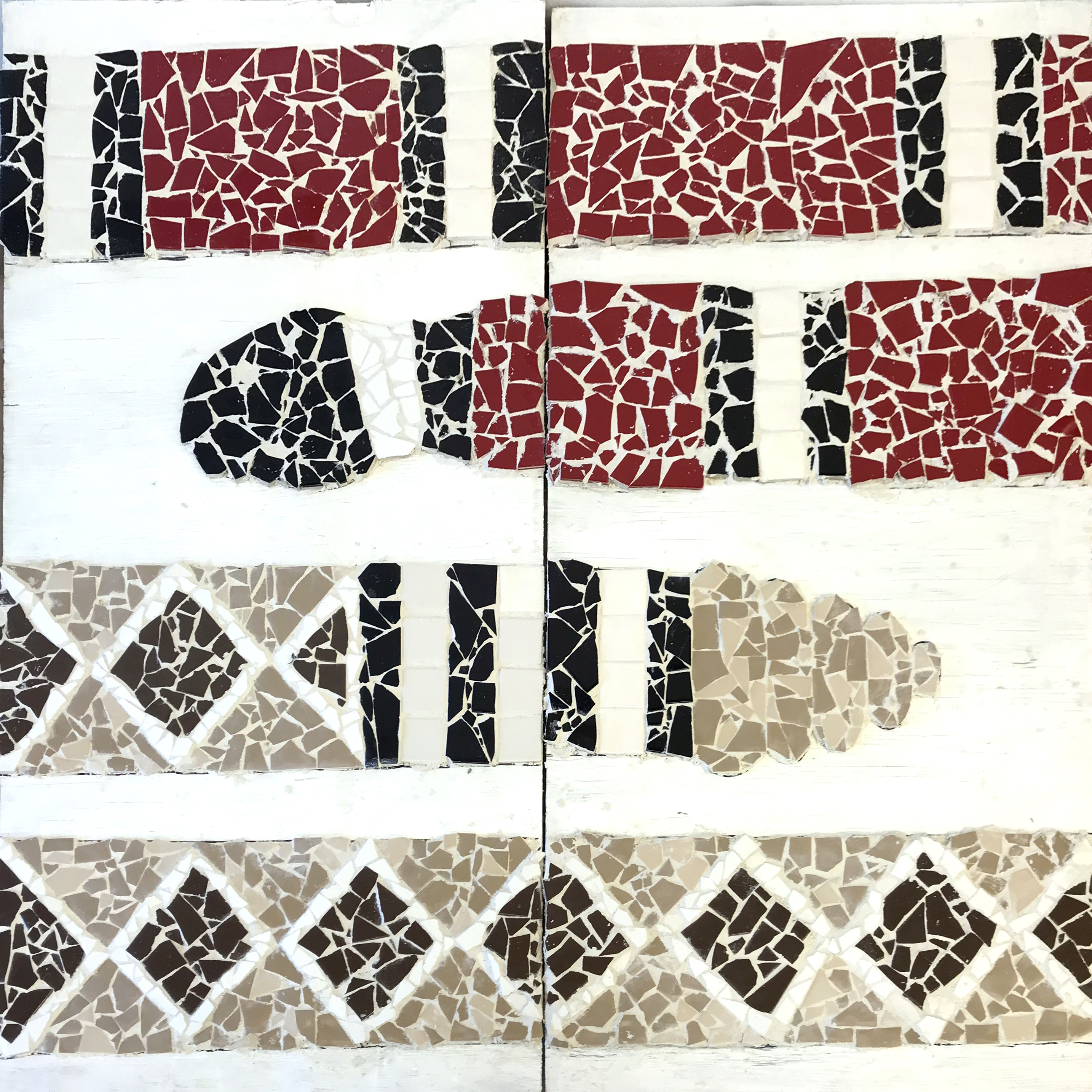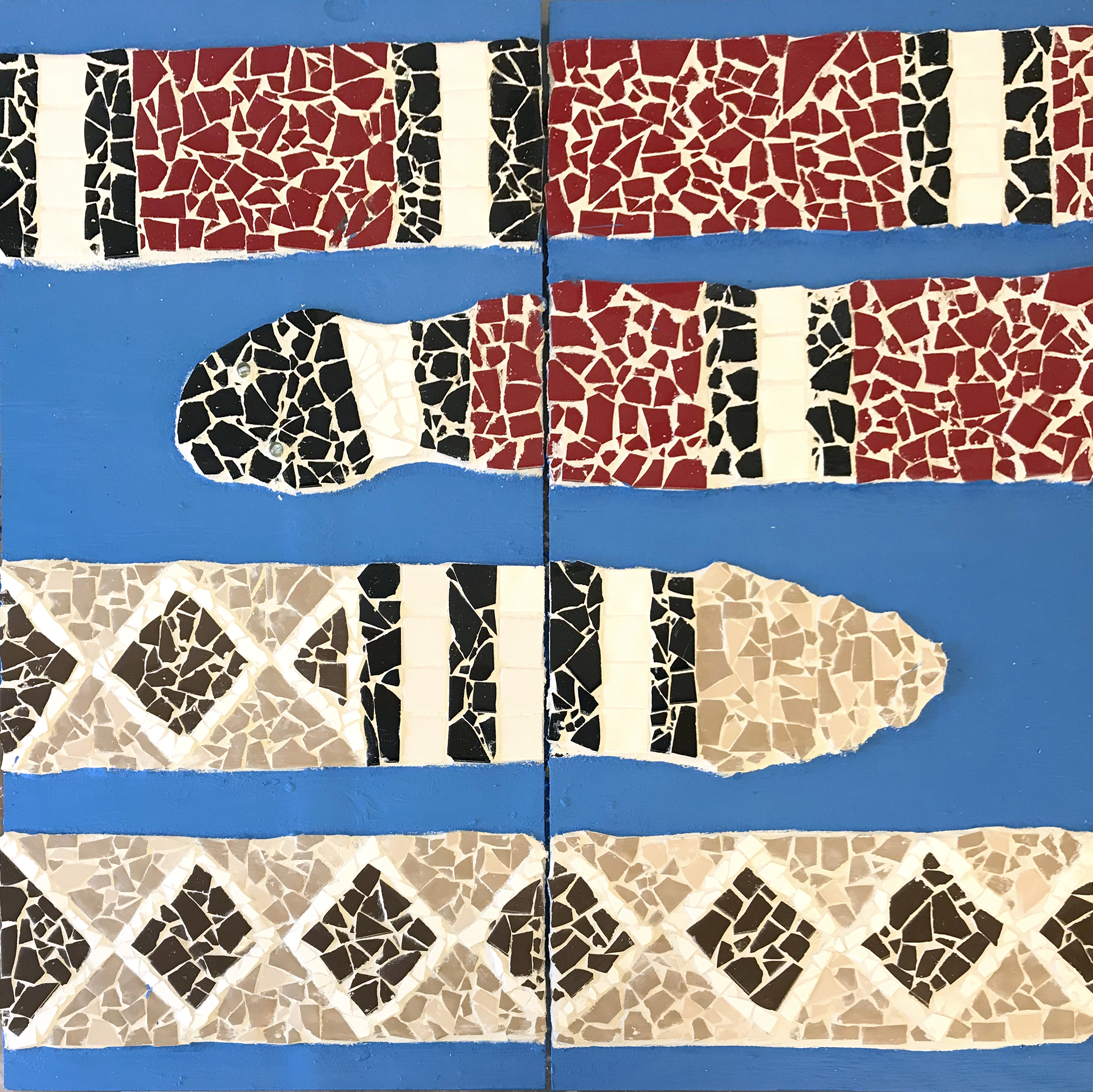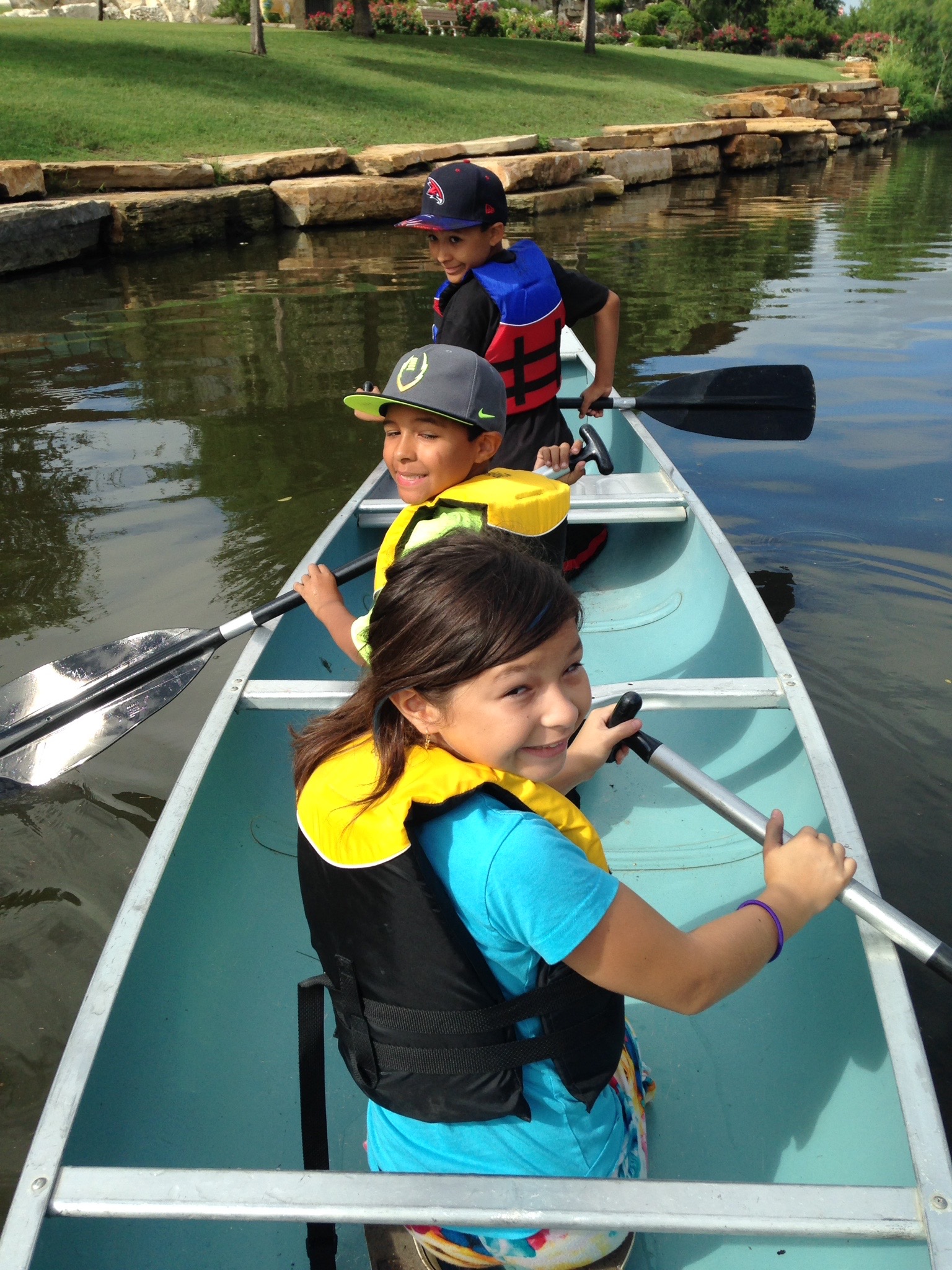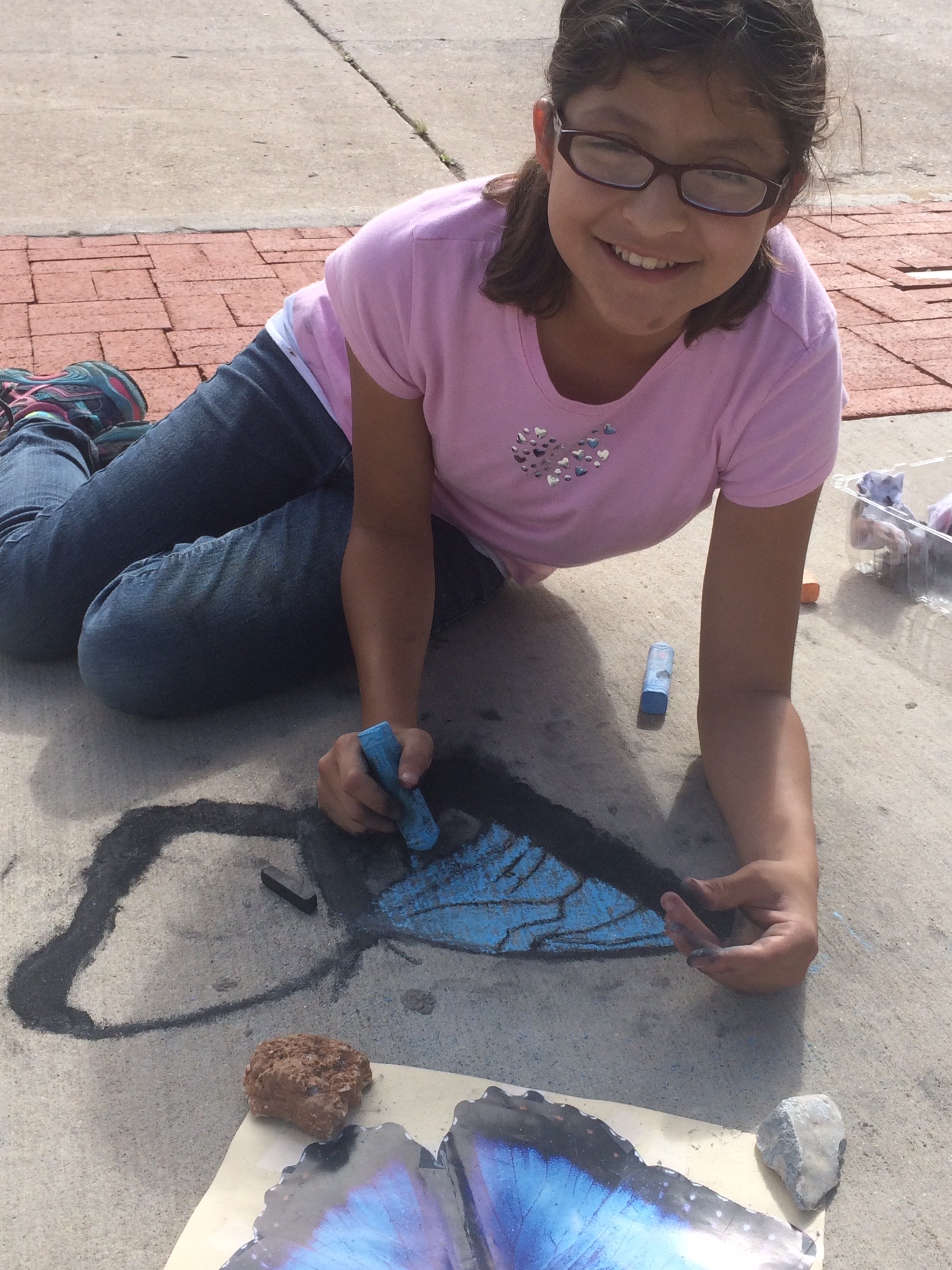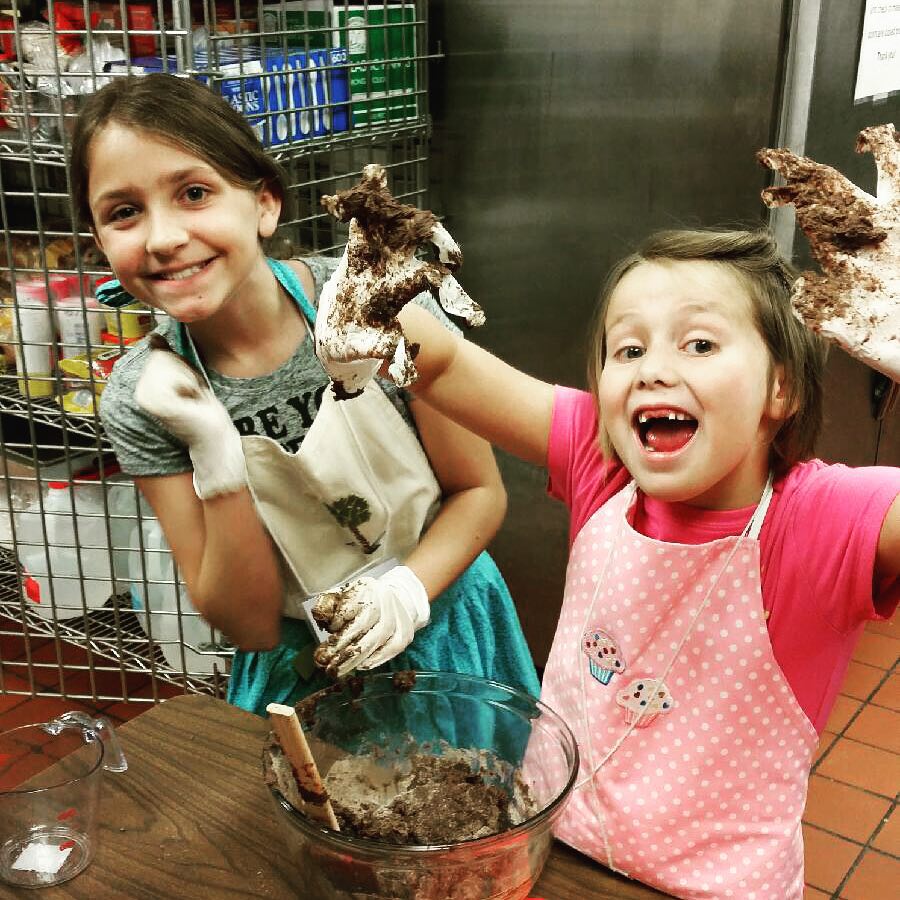 If you were unable to register for camp, we still offer free programming every Thursday at Art Thursday and every 2nd Saturday of each month at Family Day!
Follow our camps on Instagram! @SAMFAlove
---
Policy allowing parents to stay and observe camp:
We believe that a parent's presence can be distracting to some children as well as staff. Therefore, we prefer parents do not stay. This is standard practice by other museums and comparable institutions. However, if there is a specific need to stay and observe your child; this will need prior approval from the Curator of Education. The specific times must be approved by the Curator of Education and the Lead Mentor at least two weeks prior to camp start date. You must contact the Curator of Education privately to setup volunteer times.
ALL DAY CAMP IS IMPORTANT TO A CHILD'S DEVELOPMENT BECAUSE…
- Campers grow personally. They are given the chance to experience new things and interact with other children on a daily basis. - Campers learn new things. Whether it's playing a new game, practicing an existing skill or developing their social skills, campers leave our camp having learned something they can remember for a lifetime.
Any questions concerning summer camp information can be emailed to studio@samfa.org.
---
Take a look at what we have done previous years at SAMFA camps
Art Camp All Day 2016 Films
The summer of 2015 brought technology and water together @ SAMFA.

Art Camp All Day: Art Engineers; helped children 7-12 years old create and edit film using open Source Media.
These short films were entered into the 2015 Water Texas Film Contest in Austin that aims to find ways to raise awareness regarding the true value of our water sources.


Art Camp All Day 2015
The summer of 2015 brought technology and water together @ SAMFA.

Art Camp All Day: Art Engineers; helped children 7-12 years old create and edit film using open Source Media.
These short films were entered into the 2015 Water Texas Film Contest in Austin that aims to find ways to raise awareness regarding the true value of our water sources.
All videos entered in the contest were both filmed and edited by 7-12 year old campers at Art Camp All Day, with the assistance of camp instructors Brian Beck, Blanca Hernandez, and Jenny Combest.
Special Thanks to Brian Beck, creative Director of Open Source Initiatives and Co-founder of TexOS.
Meet our summer staff!
More information on our different types of camps:
Art of Nature (Ages 7-9) & Art of Nature (Ages 10-12) $75 registration fee
Explore the natural, artistic and scientific wonders in San Angelo. Then create artworks inspired by nature. Classes are from 8:30 a.m. to 3:30 p.m. For ages 7 through 12.
Art Camp All Day (Ages 7-9) & Art Camp All Day (Ages 10-12) $75 registration fee
Full day classes exploring the creative process and the museum's collection! Classes are from 8:30 a.m. to 3:30 p.m. For ages 7 through 12
Cooking Classes (Ages 10-15) $125 registration fee
Creating something healthy and delicious to eat is an art form! Register for half day classes taught by local baker, Brenda Wellen. Classes are from 8:30 a.m. to 12:30 p.m. For ages 10 through 15.
Art & Play Wednesdays (Ages 3-6) $10 registration fee per class
Join us every Wednesday for a creative play date! Stories, hands-on activities, and art projects. Classes are from 10:30 a.m. to 11:30 a.m. Preregistration is required. For ages 3 to 6 (Adult Companions required).