Ceramic Competition & Invitational
The San Angelo Museum of Fine Arts hosts a juried ceramic competition every two years. The competition is open to all artists who are residents of the United States, Canada, and Mexico. All work completed within the last two years, both functional and sculptural, is eligible.
April 20 - June 24, 2018
22nd San Angelo National Ceramic Competition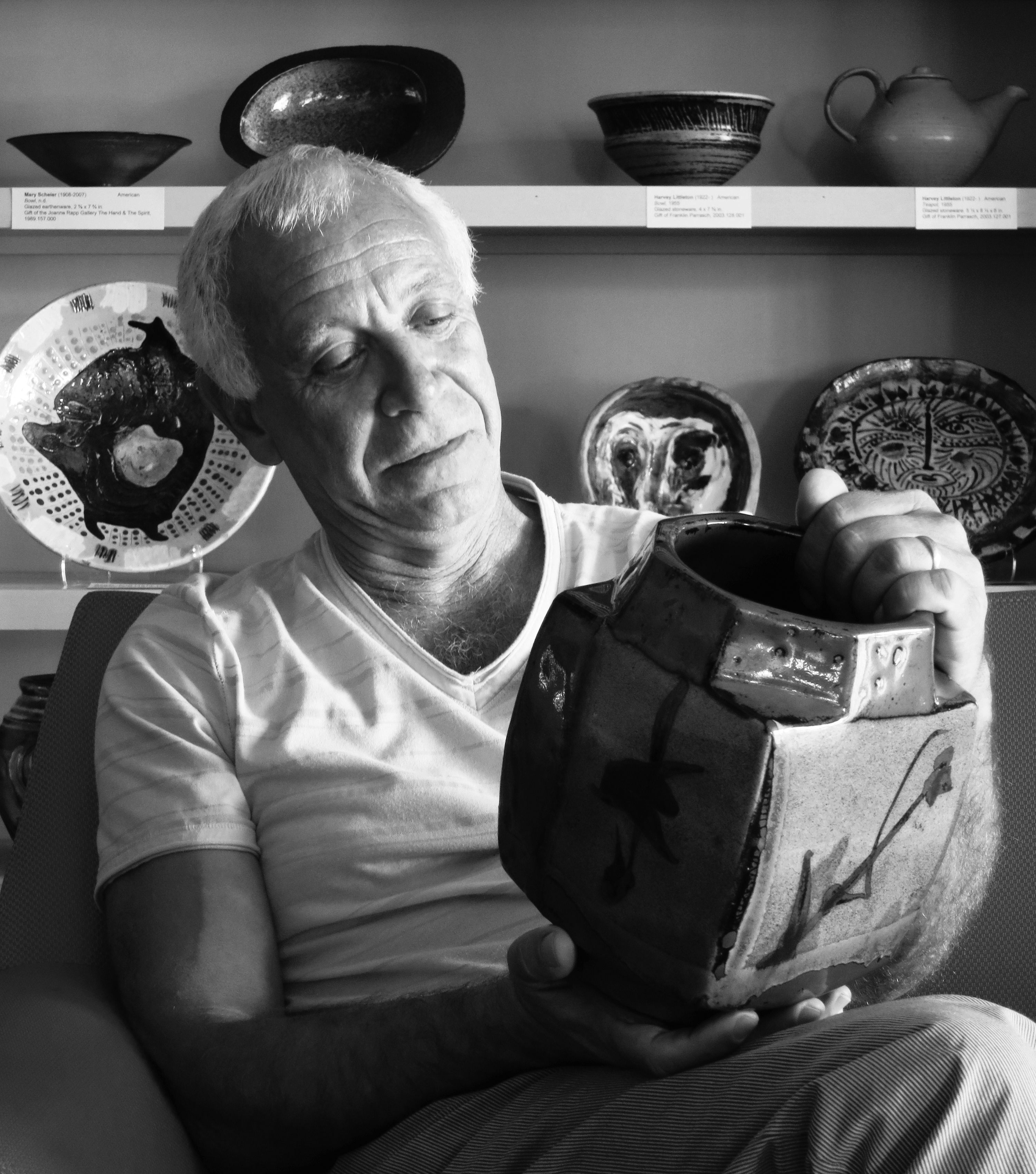 Juror: Peter Held, Chandler, AZ
In the course of Peter Held's impressive three-decade career as a museum director and contemporary art curator, he has organized more than 200 exhibitions, including seven national traveling shows. Held is the editor and essayist for 10 books including Infinite Place: The Ceramic Art of Wayne Higby (2013); Innovation and Change: Ceramics from the ASU Art Museum Collection (2009), and Akio Takamori: Between Clouds of Memory (2005).
He has received three of the highest accolades possible within the field from the Friends of Contemporary Ceramics; the Smithsonian's James Renwick Alliance, and the National Council for Education on the Ceramic Arts.
Held also served as a trustee for the American Craft Council, was a resident artist at the Archie Bray Foundation for the Ceramic Arts (1974-75), and has been a nominator for several granting organizations.
In June, 2014, he retired from his position as curator of ceramics, Arizona State University, Ceramics Research Center, and owns an art appraisal and consulting business based in Phoenix, Arizona.
Invited Artist: Randy Brodnax, Dallas, TX
Randy Brodnax, a life-long potter and educator, creates everything from functional dinnerware to large decorative vessels to clay sculpture.
A Louisiana native, Randy has retained much of the Cajun joie de vivre with which he was raised, and has spent a career building bridges among clay artists of all leverls of experience.
Many of Randy's creations exhibit images of nature, animals, and fish.
Click here for the list of accepted artists
Prize Winners - 22nd San Angelo National Ceramic Competition
Click on the artist's name to read her/his statement about the artwork.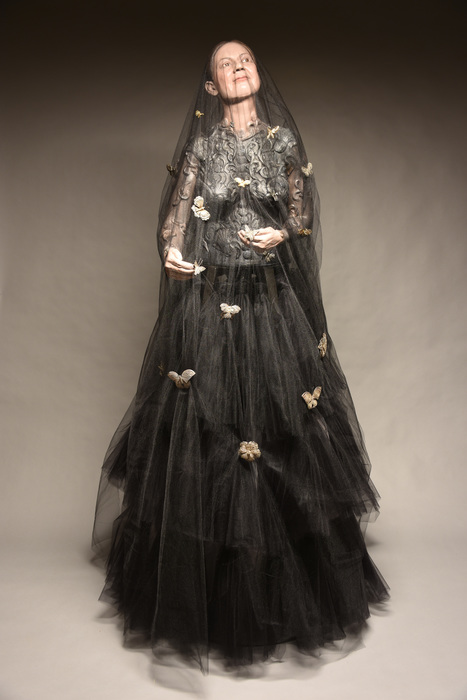 1st Place Award: $2000.00
Linda Ganstrom, Hays, KS
Victoria
Porcelain paperclay with Golden Fluid Acrylic washes, steel, tulle, and silver filigree butterflies
69 x 32 x 32 inches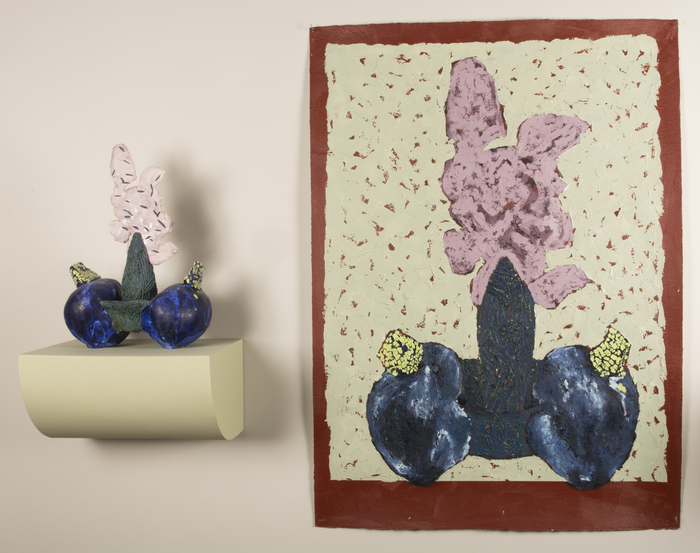 2nd Place Award: $1500.00
Laura Korch Bailey, Phoenix, AZ
Wheat
Porcelain with colored clay, underglazes, oil on paper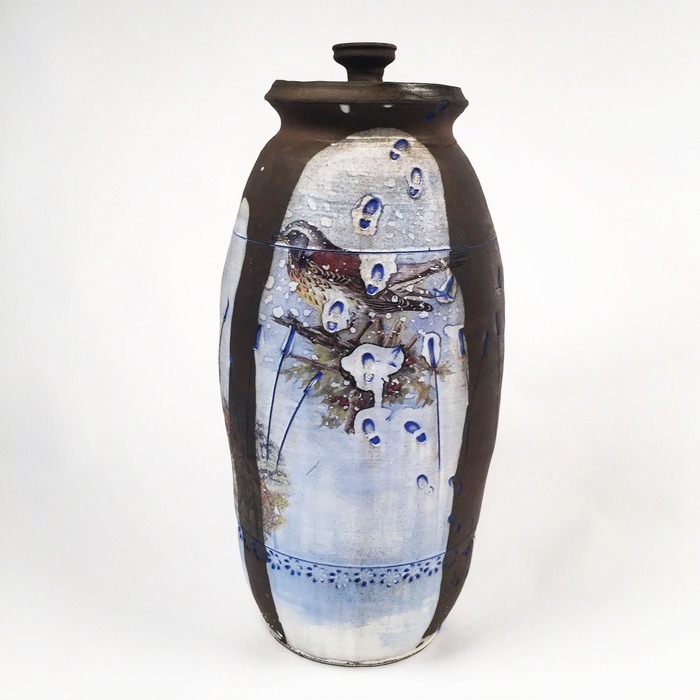 3rd Place Award: $1000.00

Justin Rothshank, Goshen, IN
Swamp Jar with Bird
Wheel thrown earthenware, stamped pattern and porcelain slip, decals
21 x 10 x 10 inches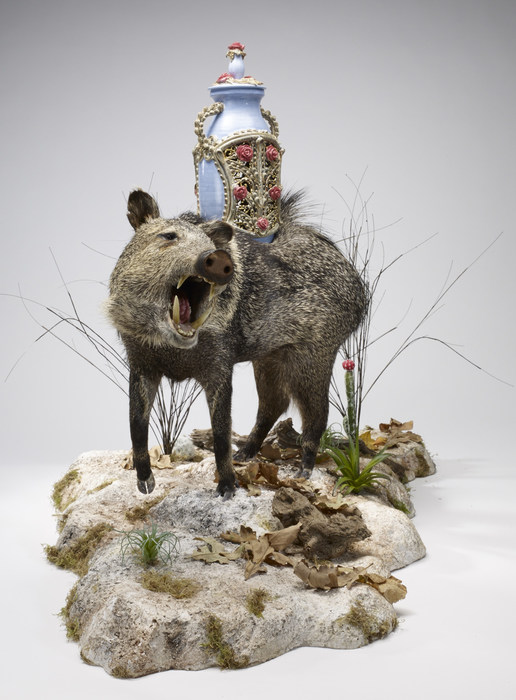 4th Place Award: $500.00

Eric and Morgan Grasham, Henderson, TX
The Stilling Engine
Ceramic, taxidermied javelina, mixed media
47 x 36 x 42 inches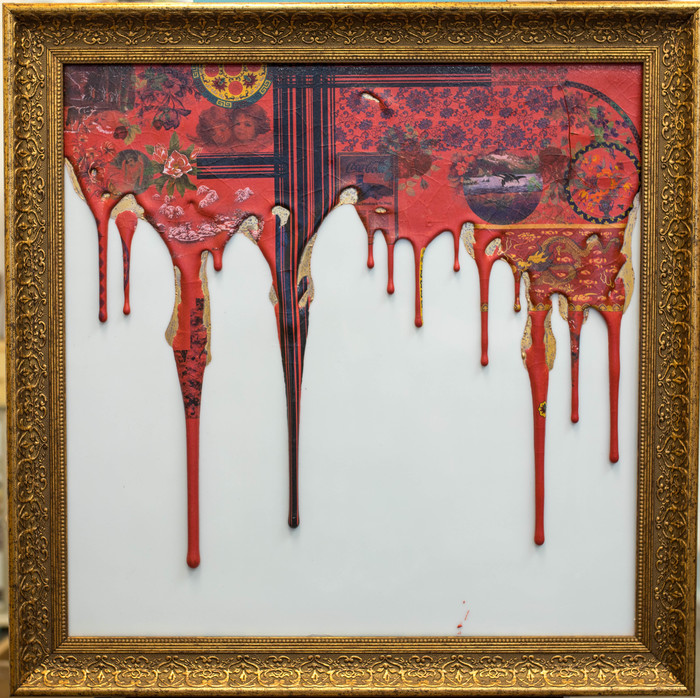 Tile Heritage Prix Primo: $750.00

Nick Geankapolis, Manhattan, KS
Saccharin
Porcelain, low temperature glaze, decals, frame
23 x 23 x 5 inches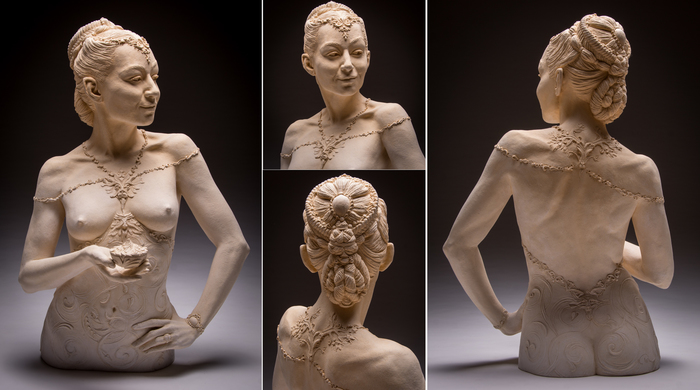 People's Choice Award: $250
Kristine and Colin Poole
Ki An: Muse of Curiosity
Ceramic
29 x 20 x 15 inches
Merit Award Winners - $50.00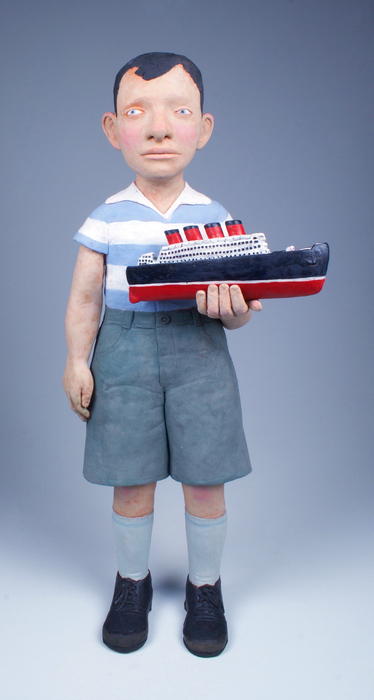 Pattie Chalmers, Carbondale, IL
Prairie Sailor with Lusitania
Ceramic
29 x 9 x 7.5 inches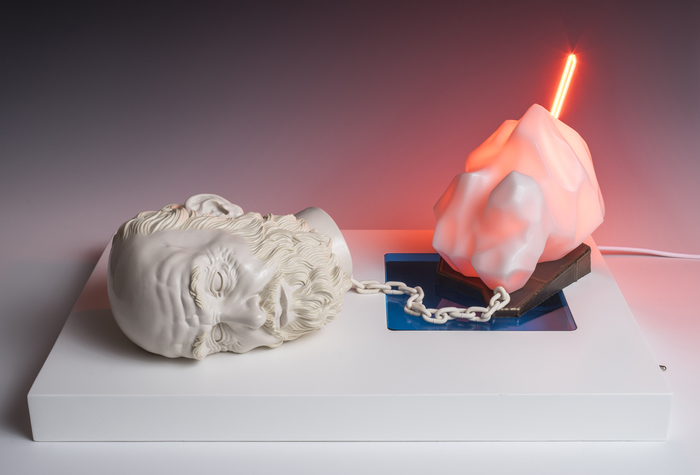 Sean Erwin, Deland, FL
Two Degrees
Polished porcelain, glaze, cast acrylic, neon, Plexi-glass, wood
11 x 25 x 16 inches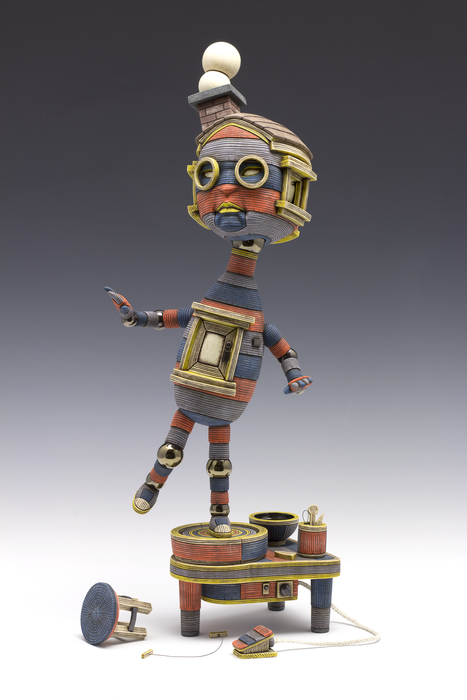 Calvin Ma, San Francisco, CA
Finding Center
Ceramic, glaze, resin, twine
20 x 9 x 7 inches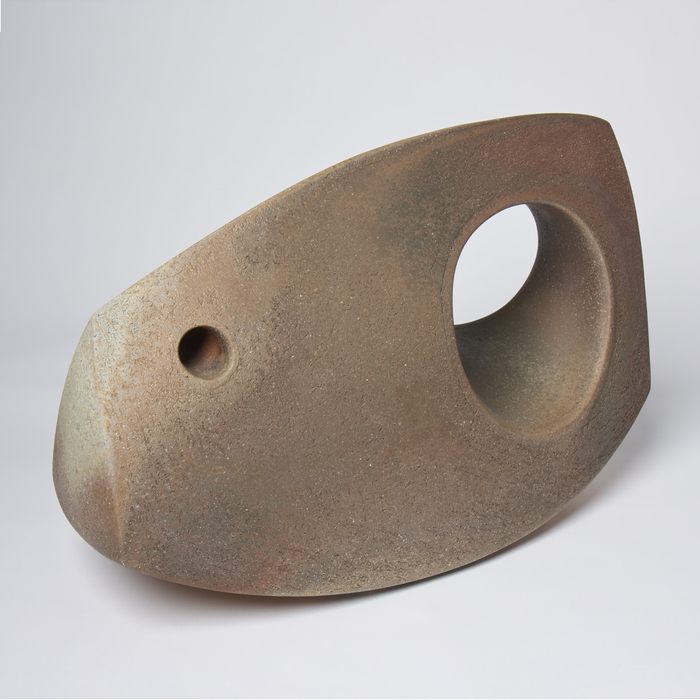 Amanda Gentry, Chicago, IL
Snout
Wood-fired stoneware
13 x 20.75 x 8.25 inches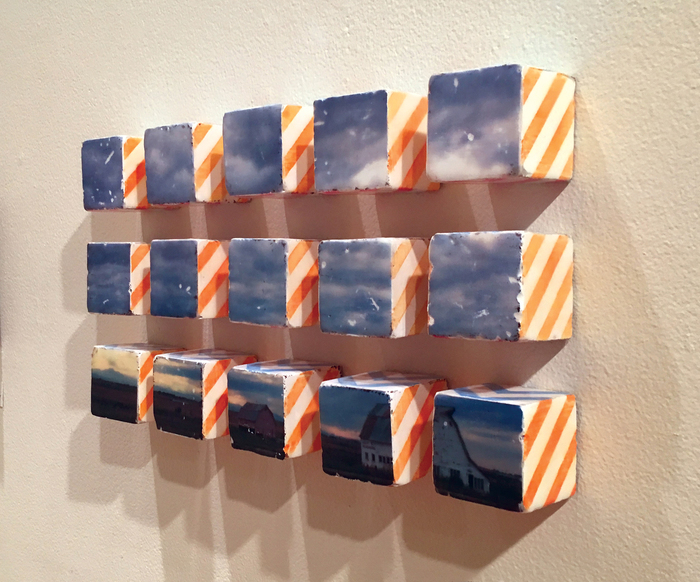 Jamie Lang, St. Paul, MN
Detour
Adobe, encaustic, pigment, image transfer
8 x 14 x 2 inches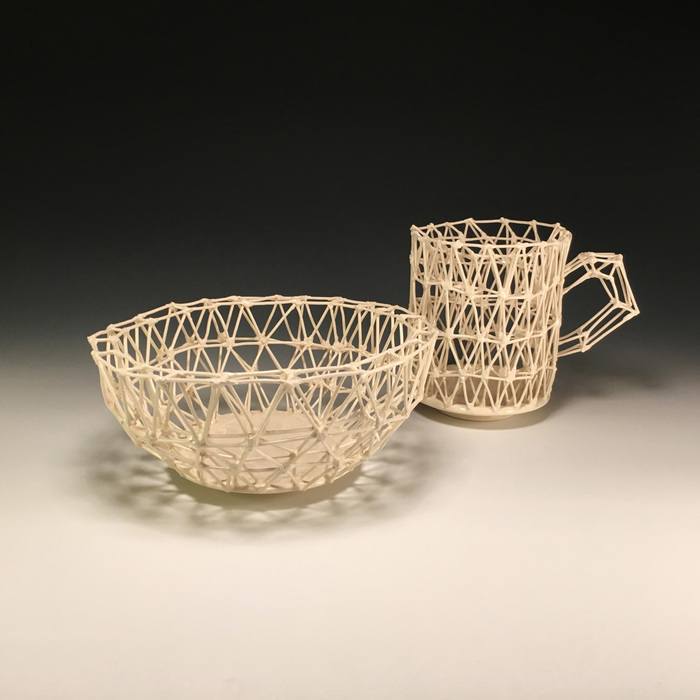 Tyler Quintin, Topeka, KS
Object Memory 1 (Remembering Breakfast)
Earthenware, glaze
5 x 13 x 8 inches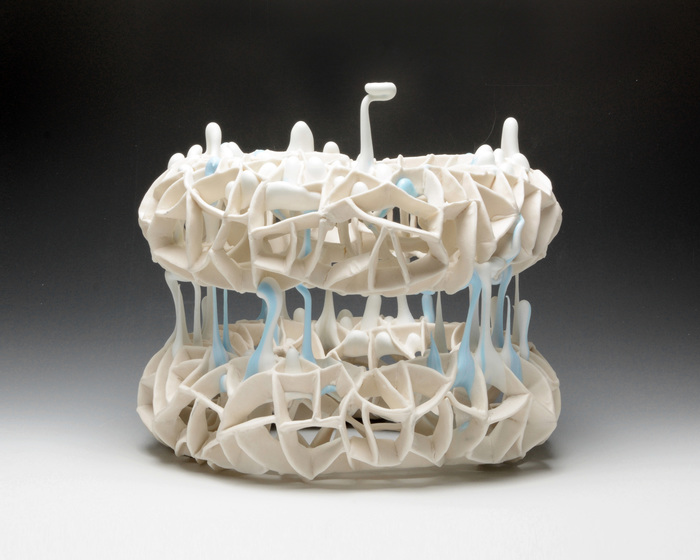 Shiyuan Xu, Lawrence, KS
Fission #4
Slab built porcelain paperclay, glaze, multiple firings in oxidation
11 x 10.5 x 9.5 inches
---
April 21 - July 2, 2017
San Angelo Ceramic Invitational Exhibition (non-competition year)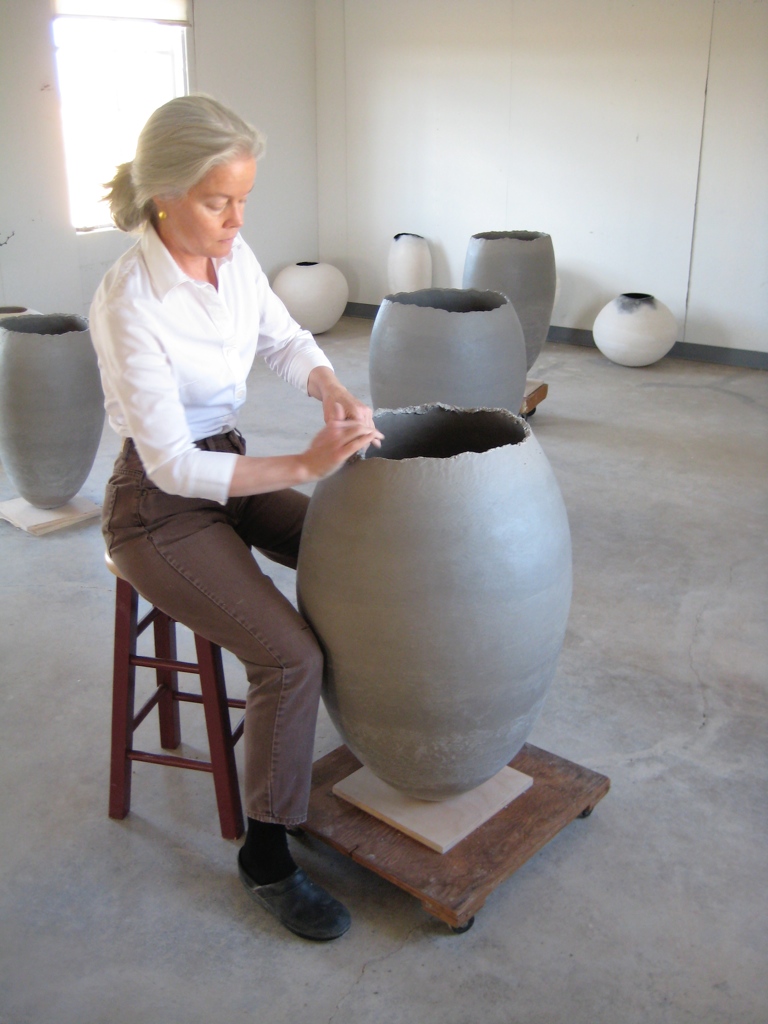 Every year, whether it's the competition or the invitational, the opening weekend is filled with fun and educational events. This year the events begin on Thursday, April 20th with the start of Randy Brodnax's workshop. Friday, April 21st there will be a workshop at the Angelo State University Ceramics Facility (on the campus of the Art Museum), a symposium at ASU, and the exhibit opening. Other galleries near the museum will also be open with ceramic exhibits. Saturday is an all day workshop at the Old Chicken Farm Art Center with the Invitational Artists, Brian Molanphy and Bonnie Lynch. That evening the festivities will be capped off by a Texas syle BBQ dinner & dance!

Left: Artist Bonnie Lynch
Invited Artist
Brian Molanphy, Invited Artist
Silos
2016, Stoneware & terra cotta
with slip & glaze

Past Ceramic Competitions can be accessed here
SAMFA hosts a ceramic invitational exhibit in odd-numbered years. In 2015 we exhibited works by Margaret Boozer and Juan Granados; Otto Heino; and various artists in the collection of John and Darlene Williams.