EnPleinAirTEXAS
2017 Fourth Annual

EnPleinAir

TEXAS

dates are October 22 - 29, 2017
Call for Entries opens January 1, 2017 and the deadline ends May 1, 2017.
For more information on how to apply click

HERE

.

1. Artists must complete their application, upload three jpeg images of plein air work, and submit a $40 non-refundable registration fee online, no later than Midnight CST on May 1, 2017.
2. Once you submit this form, you will be redirected to the payment page. You will receive a confirmation email within 48 hours.
3. Must review the 2017 Prospectus noted first before you apply.
---
Third Annual EnPleinAirTEXAS National Juried Painting Competition
Congratulations to all of the Award Winners!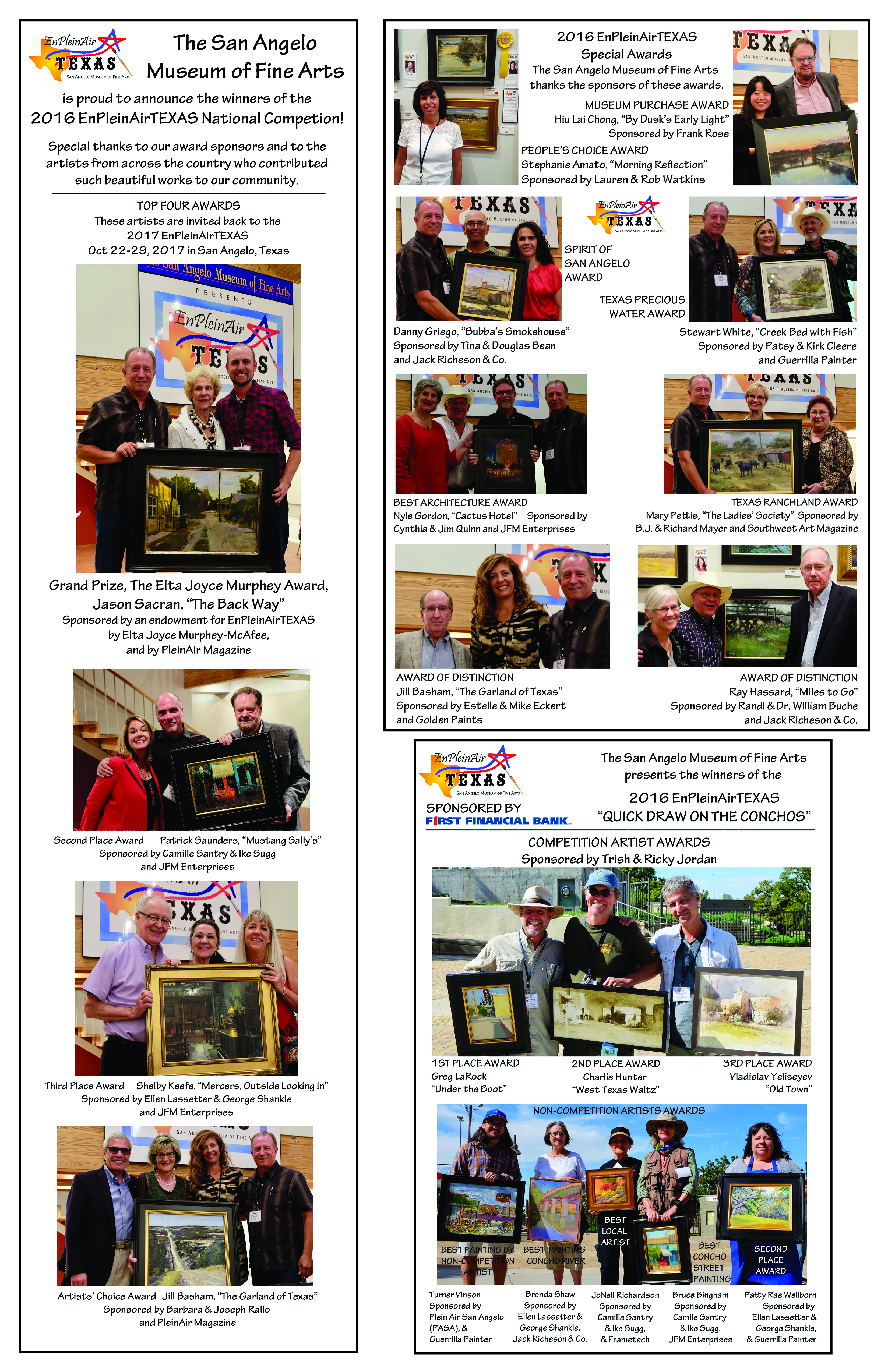 For More Information Click HERE