Donate

As a non-profit organization, the San Angelo Museum of Fine Arts relies on our members, friends, and our community for financial support.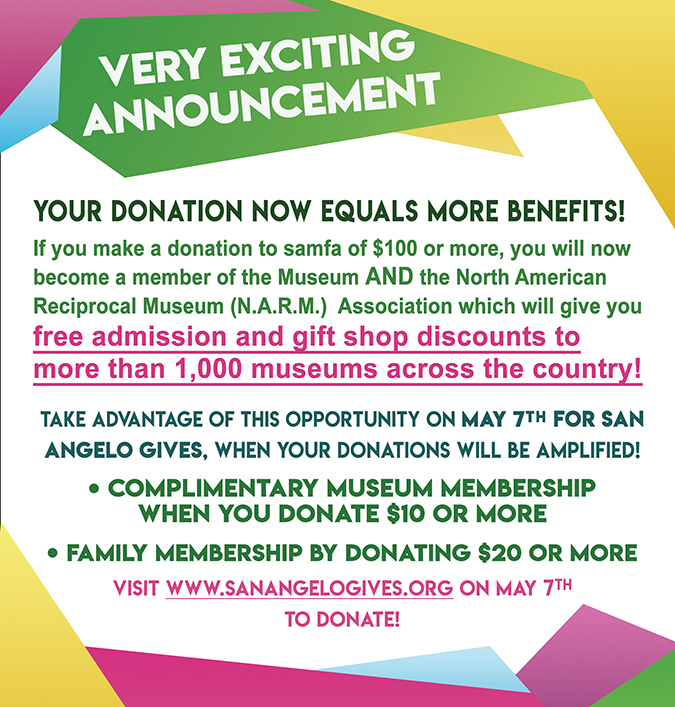 Click here to View a full list of NARM Association institutions (Printable)
Visit www.narmassociation.org to learn more about N.A.R.M!
On May 7th, don't forget to take advantage of this donation opportunity for San Angelo GIVES, when your donations are amplified! Donate @ www.sanangelogives.org


Whether you become a member to enjoy our always changing art exhibits and events or make a fully tax-deductible gift, your support ensures that the Museum will continue to bring our community together to enjoy our art displays and education programs for children and adults.
Support the Museum online with the paypal button below! If you do not have a paypal account to donate you can use your credit card or bank account through paypal's secure server.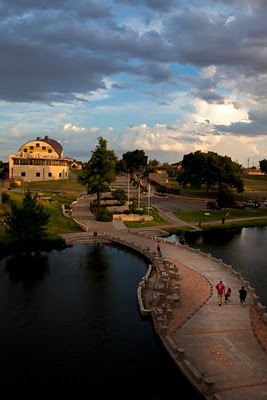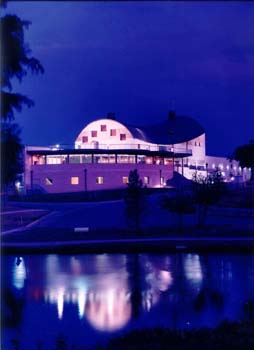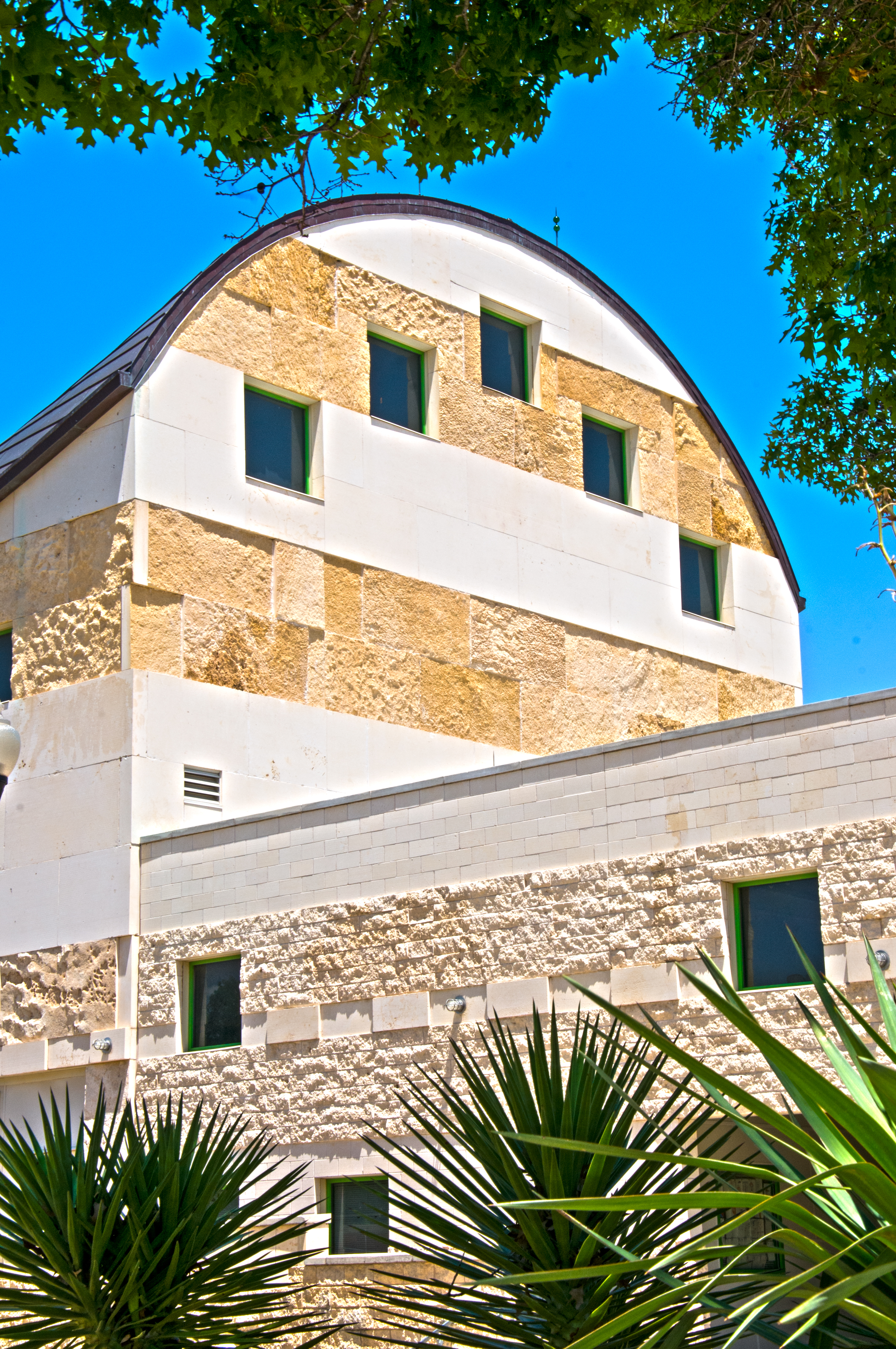 To become a member of the museum: