Upcoming Events


The museum is grateful to Fort Concho National Historic Landmark, which has donated the use of its Quartermaster Gallery for SAMFA's exhibits through May. The Quartermaster Gallery was the original home of the San Angelo Museum of Fine Arts, from the time the museum opened to the public in 1985 until the completion of the present museum building in 1999. Currently on exhibit at the Fort Concho Quartermaster Gallery is Take a Closer Look: Orna Feinstein and McKay Otto which will continue through April 9, 2023.
In addition to the replacement of the copper roof of the main museum, interior repairs and some remodeling are planned. Museum staff are currently working on the logistics to pack and move the entire art collection (around 2000 objects) to a secure location before the work can begin. The main museum will be closed while this work is going on, but the adjacent Oakes Street galleries and Concho Clay Studio will remain unaffected.
The museum is supported by generous contributions from both individuals and businesses. The upcoming exhibit is made possible in part by the San Angelo Cultural Affairs Council and the Texas Commission on the Arts. SAMFA's Fort Concho hours will be Tuesday through Saturday, 11 am to 5 pm, and Sunday, 1 pm to 5 pm. Admission will remain free.

Click here to read complete press release
Upcoming Events:
Helping Hands Registration is OPEN!
For ages 3 - 6 with an Adult Helper
Registration is open on Eventbrite.com
Follow our page on Eventbrite to keep up to date with new events and programs.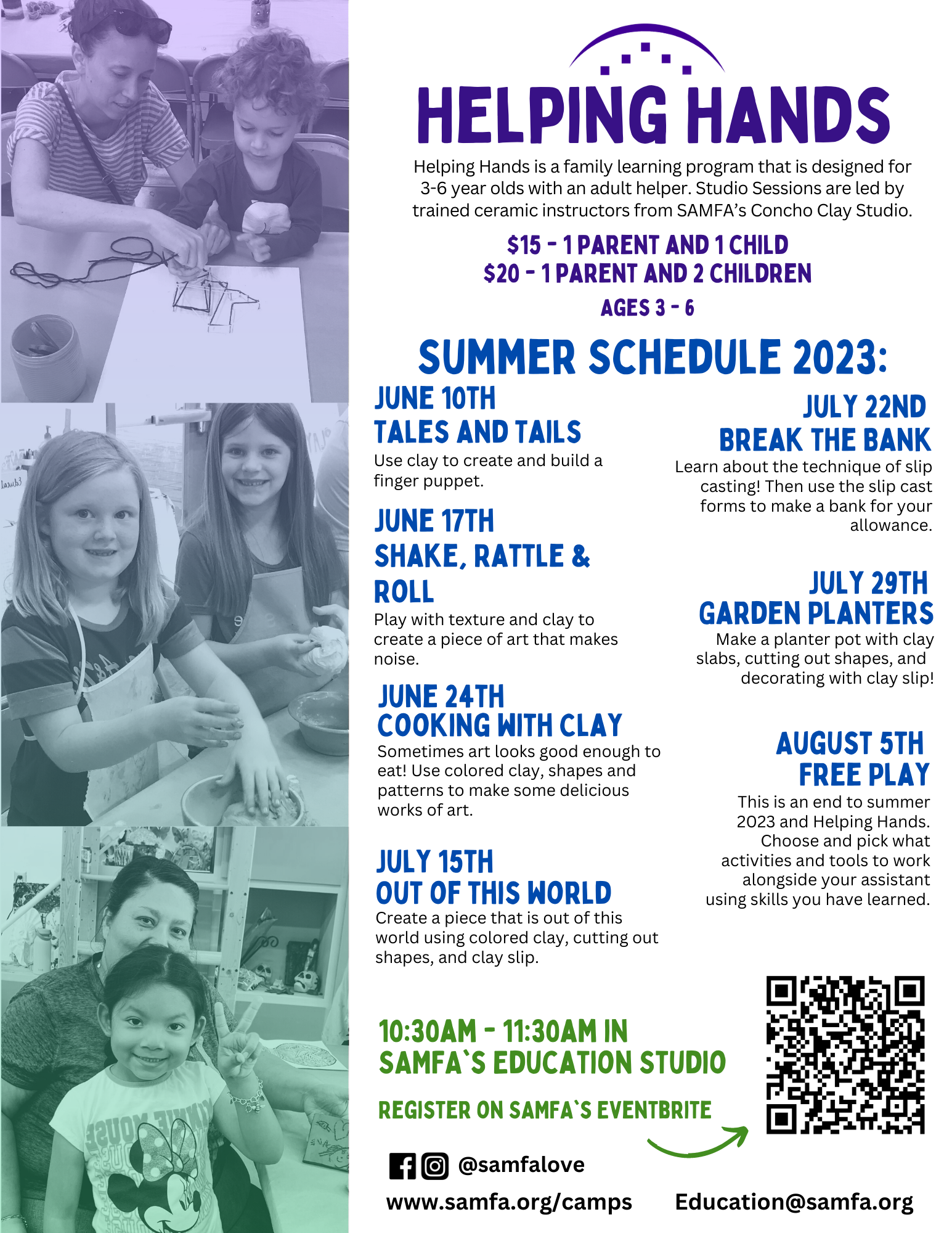 Register for Summer 2023 Ceramics classes and workshops! Click the images to see the full ceramics catalogue pdf
Art of Nature Camps are currently full, But you can still put your name on the waitlist, and you will be contacted when a spot opens up!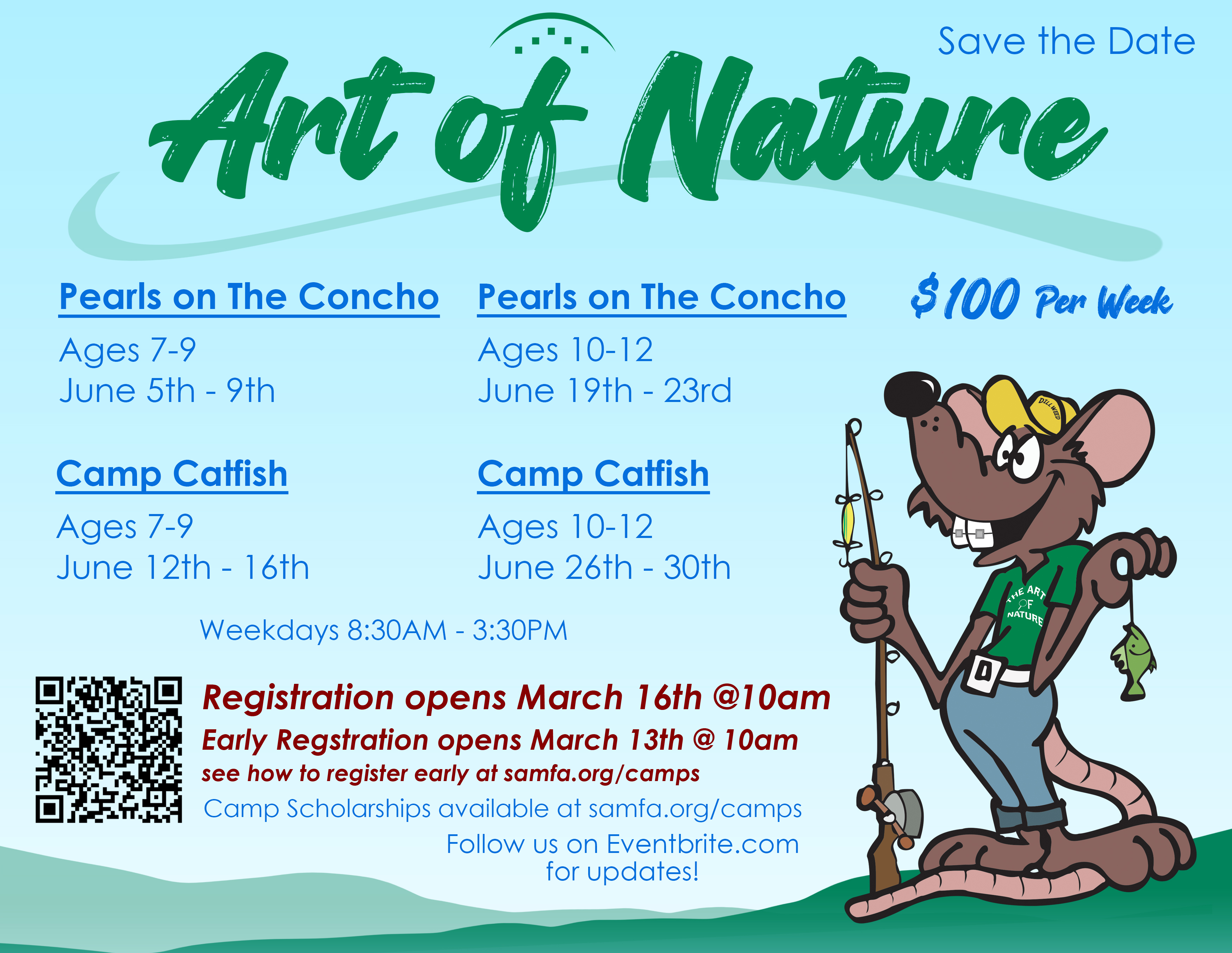 Read more about the 25th San Angelo National Ceramic Competition here