Work Exchange Volunteers
Want to Volunteer?
Volunteering is a great way to immerse yourself in all the Concho Clay Studio has to offer.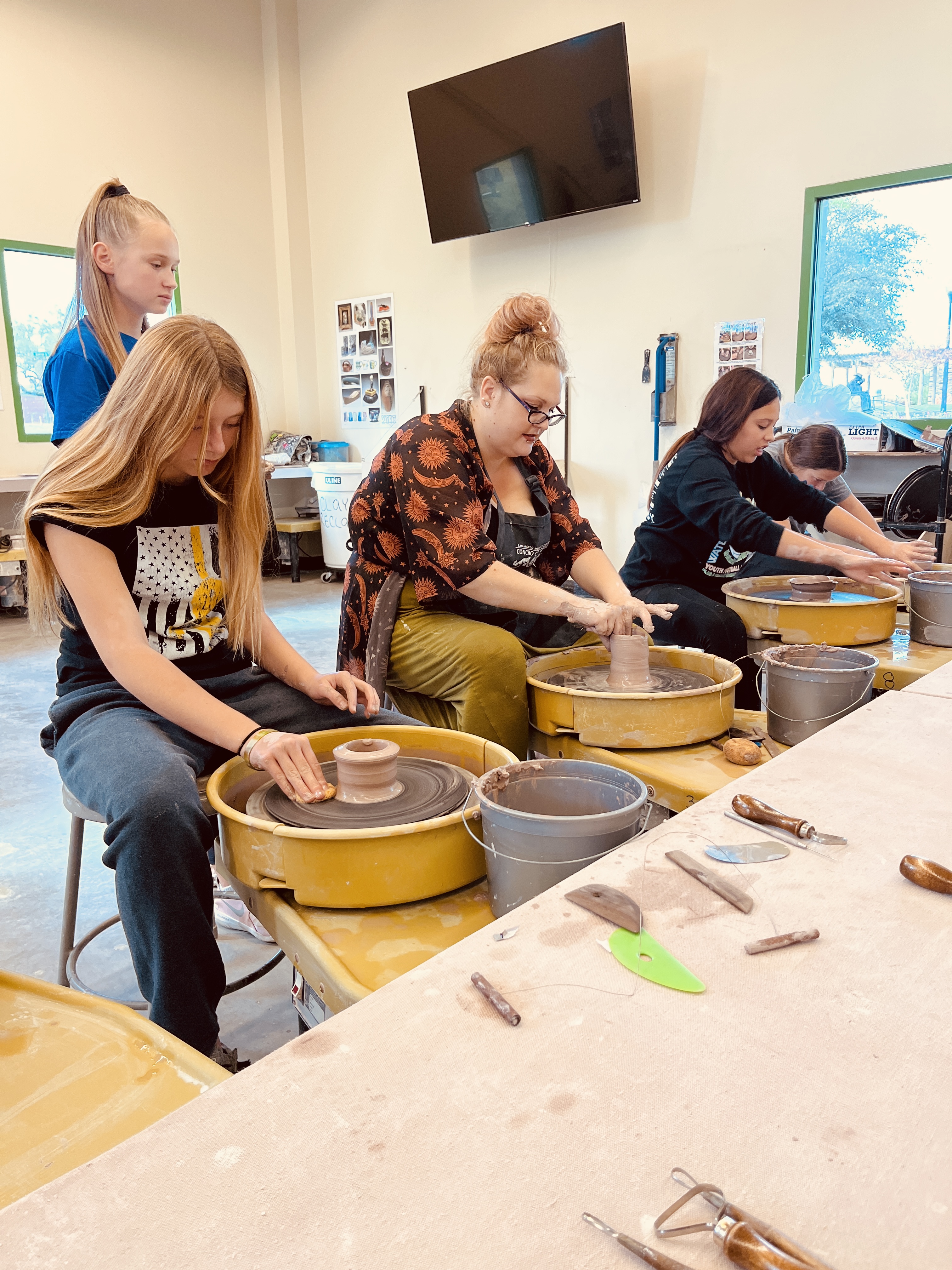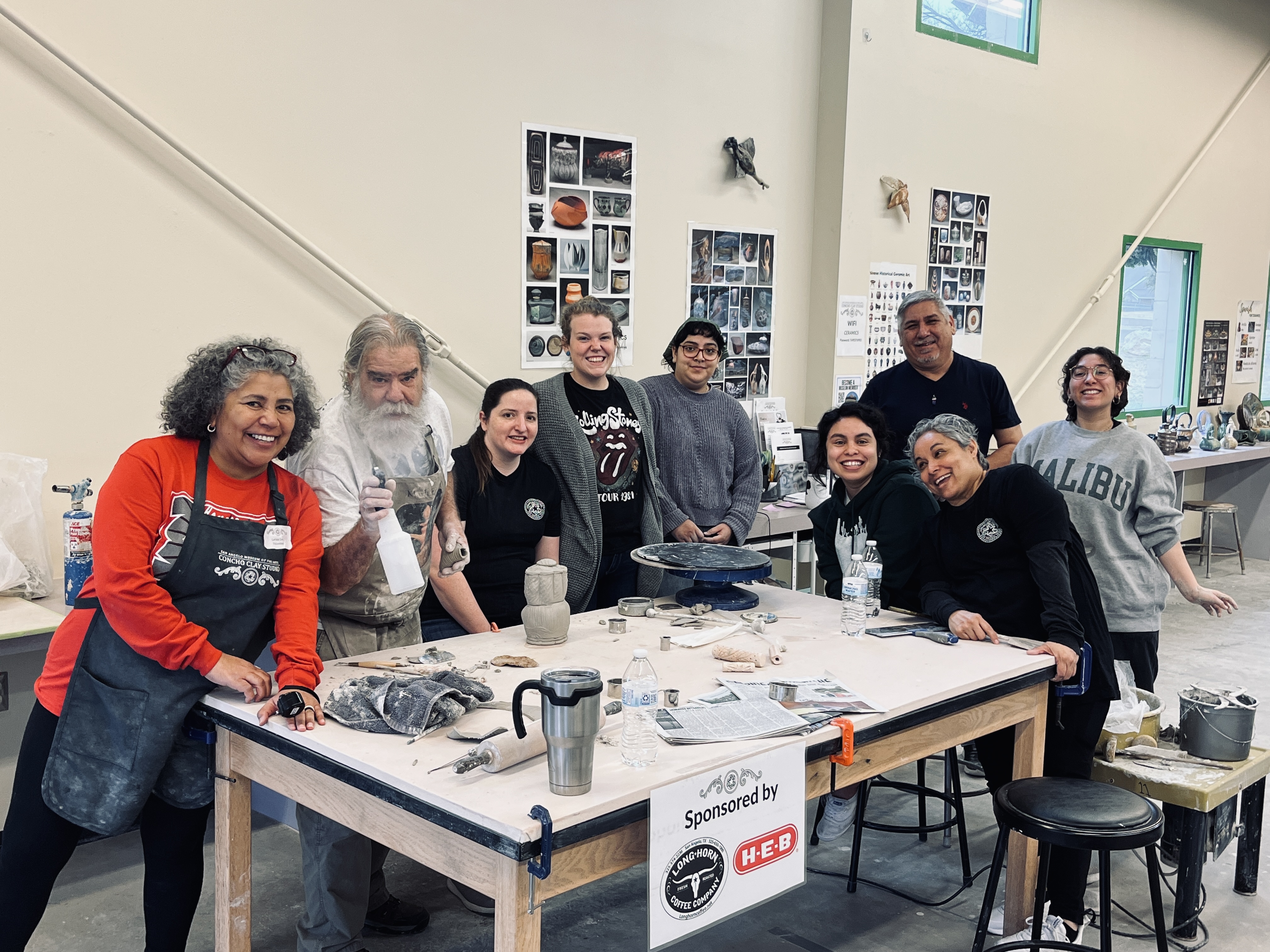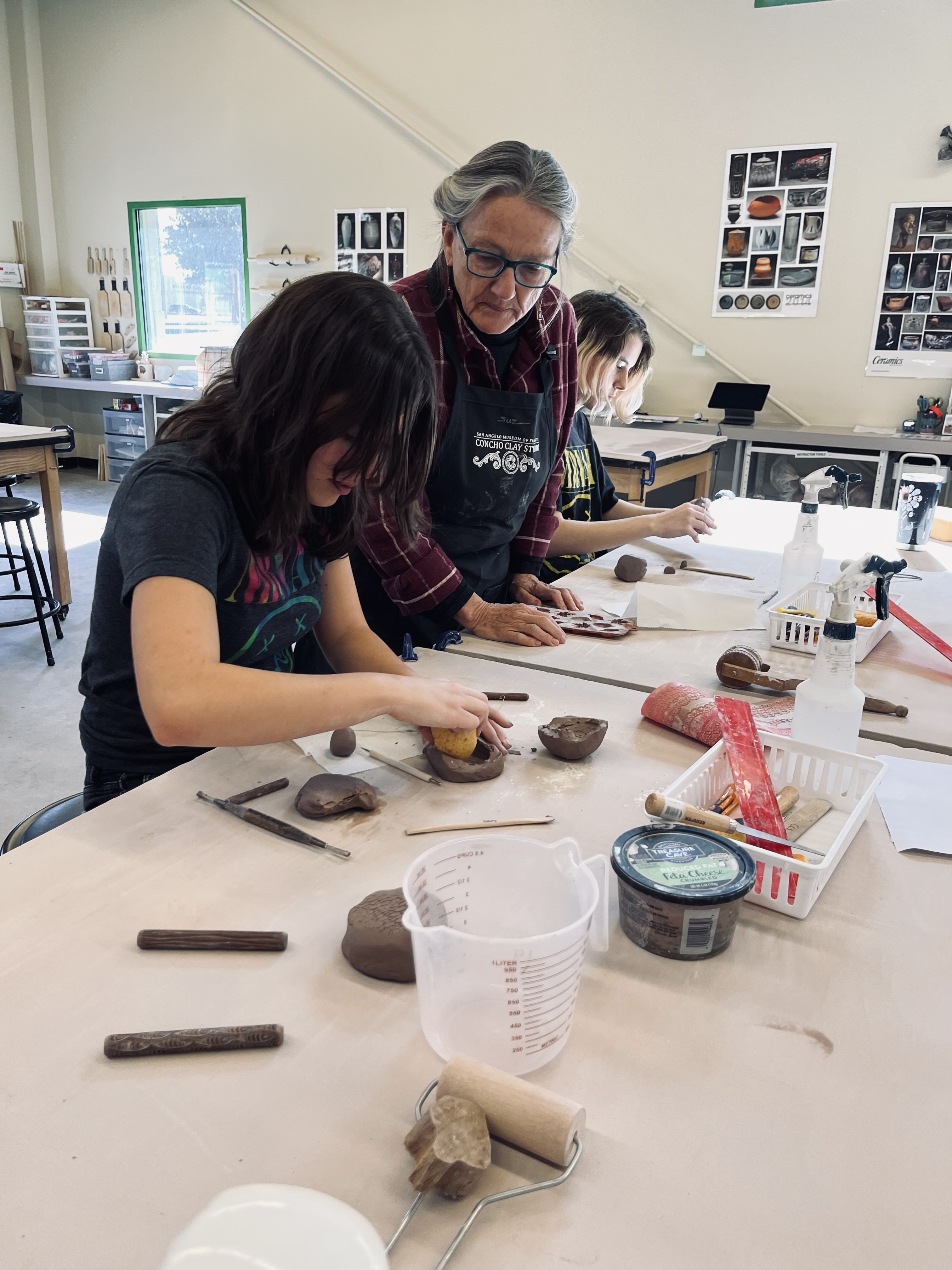 Work Exchange Volunteer Duties and Benefits:
Volunteer Duties
Volunteers must work for the studio for a minimum of 6 hours a week to receive full benefits. Volunteers are considered part of both clay studio and museum staff.

Volunteers should be friendly, welcoming, and helpful to all students, staff, and visitors.

Help to grow the community at the clay studio by helping to promote classes and events, and participating in local outreach programs with the clay studio.

Help nurture the community by encouraging all who come through our doors, be positive and helpful when fielding questions, and do your best to promote an atmosphere of creative acceptance and love within our studio.

Volunteers may be offered opportunities to help with other museum events, exhibition installations, and outreach programs in addition to clay studio duties.

Assist in maintaining the cleanliness and organization of the studio. These tasks can include cleaning equipment, mopping floors, organizing tools, and helping set up for classes.

Assisting with open studio hours and tasks, assisting instructors during classes, workshops, date nights, and children's activities as needed.
Volunteer Benefits
New volunteers will be asked to volunteer a minimum of 25 hours with various staff members to become acquainted with our programs. After that time, they may have access to the studio during Open Studio hours so long as they meet the minimum 6 hours of volunteer time weekly.

No volunteer should be in the studio after hours, unless permission granted for needs to access the studio at times outside of regular hours.

Access to all studio tools, equipment, and may add their work to studio firings.

A personal shelf for work storage.

Purchase of clay at discounted staff rate (cost).

Assist with/attend visiting artist workshops and events.

Learn from instructors by assisting with date nights and special events.

Attend VIP events at the museum and clay studio.

Free admittance to the museum and staff discounts in the gift shop.

Volunteers receive preferred consideration for teaching and staff positions if and when available.

References and recommendations from the clay studio for other job opportunities.

Networking opportunities with museum staff, artists, board members, and other local non-profit organizations.

Exhibition opportunities through staff sales and juried shows at the museum and Oakes street galleries.