Collectors Society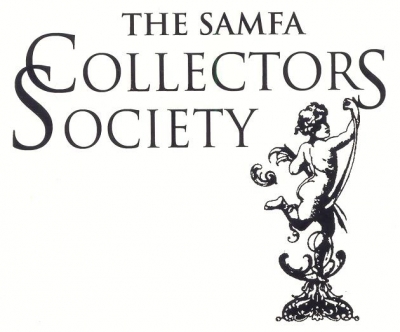 Each year the Museum's Collectors Society sponsors a Lecture Series that is both stimulating and informative. Our guest speakers ---- experts in areas that are relevant to our exhibits and the greater community --- come to San Angelo and make a public presentation. Afterwards members of the Collectors Society join the invited speaker for an enjoyable meal in a fine area restaurant, which is a wonderful opportunity to meet and converse with our distinguished guests on a more informal basis.
CLICK HERE for Collectors Society Membership Form
Dues for membership in the Collectors Society are $100 per person, per year. These dues assist the museum in purchasing works of art for its permanent collection. In addition members pay for the cost of their personal meal if they join us for dinner. Everyone is welcome to join the Collectors Society and help the Museum's collection grow.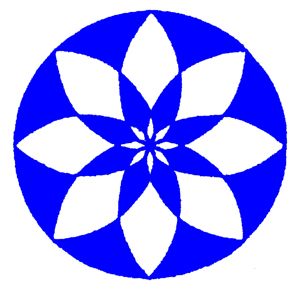 2018-2019 Lecture Series (sponsored by the FMH Foundation, Midland)
The Lectures are FREE and open to the public. Light refreshments provided.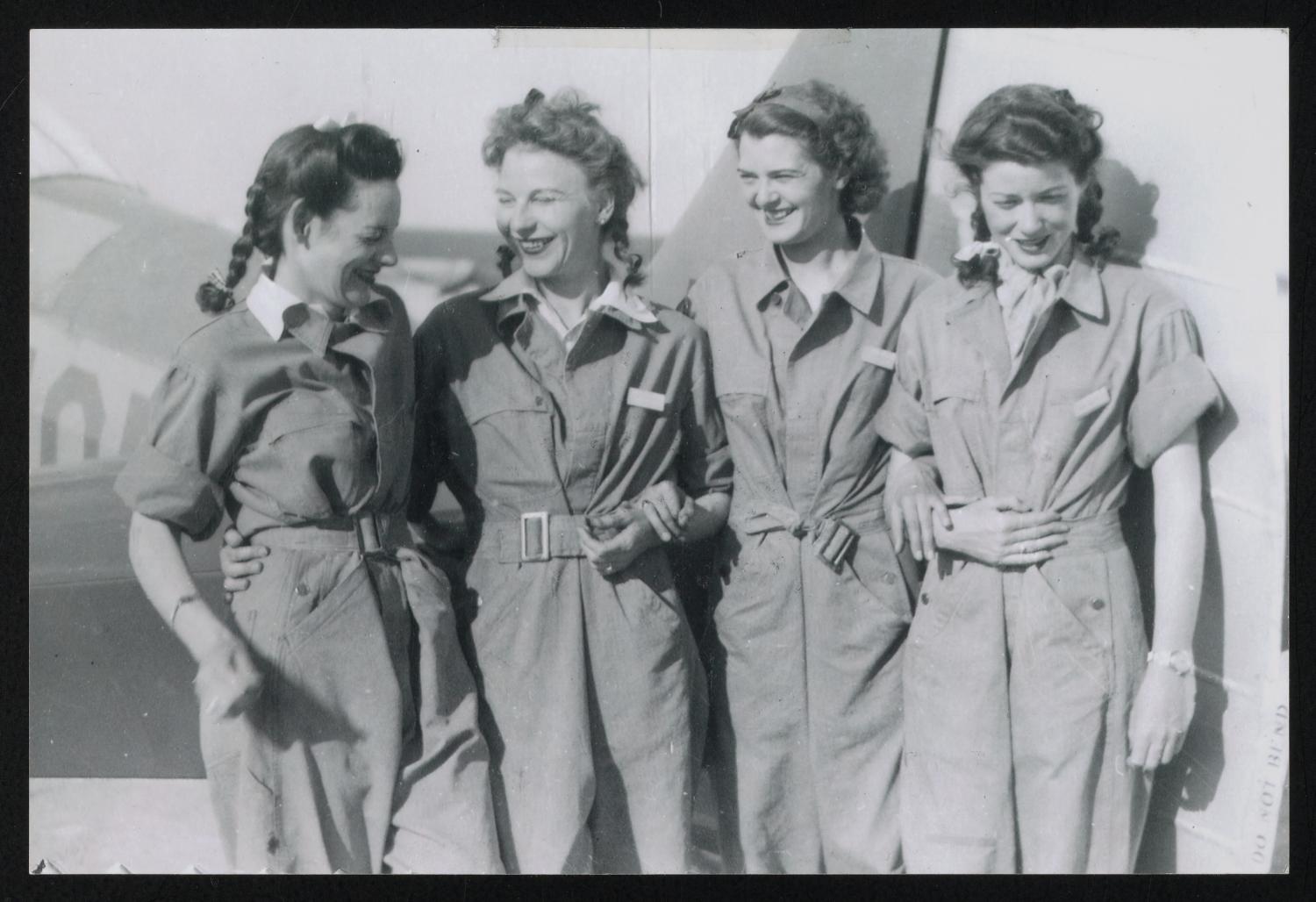 Wednesday, November 14 @5:30 p.m.
in the Meeting Room of the Art Museum
Program Title: WASP- The Best Kept Secret of WWII
Lecture by: Ann Haub
Lead Archivist
National WASP WWII Museum, Sweetwater, TX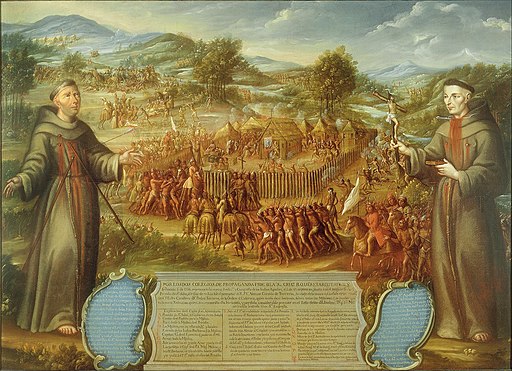 Thursday, December 6, 2018 @5:30 pm in the Meeting Room of the Art Museum
Program Title: Life and Death on the Spanish Frontier: The History and Archaeology of San Saba and El Canon
Lecture by: Tamra L. Walter, Ph.D.
Associate Professor of Archaeology
Texas Tech University
Dr. Walter will discuss the pivotal events that unfolded at San Saba and how these events led to the establishment of the Lipan Apache missions at El Canon and a receding frontier. Both historical and archaeological data will be used to recreate the story of both the San Saba and El Canon ill-fated projects and to highlight the international and local influences that shaped this frontier experience.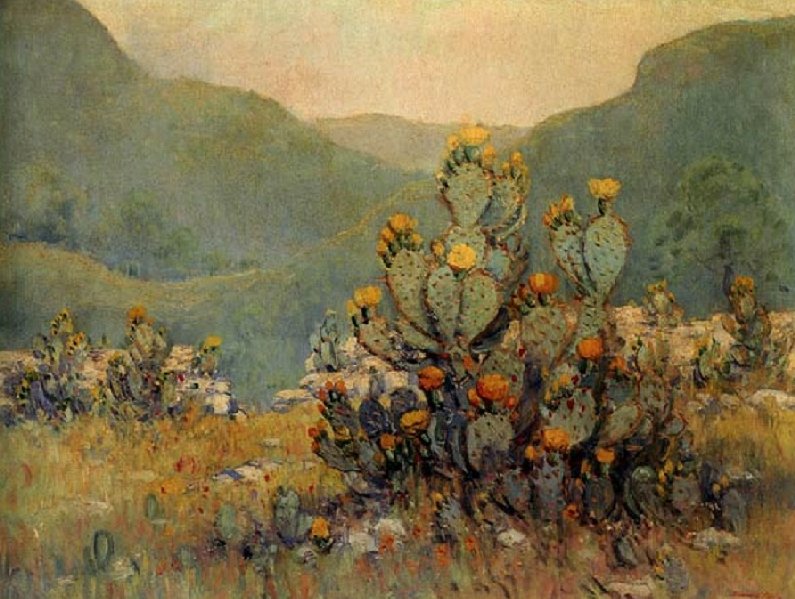 Thursday, January 17, 2019 @5:30 pm in the Meeting Room of the Art Museum
Program Title: Painting the Lone Star Landscape: Influences of the San Antonio Competitive Exhibitions, 1927-1929
William Reaves, Ed.D.
Author, Educator, Founder of William Reaves | Sarah Foltz Fine Art
Houston, TX
Image information: Dawson Dawson-Watson's Glory of the Morning, the national prize winner in the 1927 Davis competitions, now in the possession of the Luling Foundation in Luling, Texas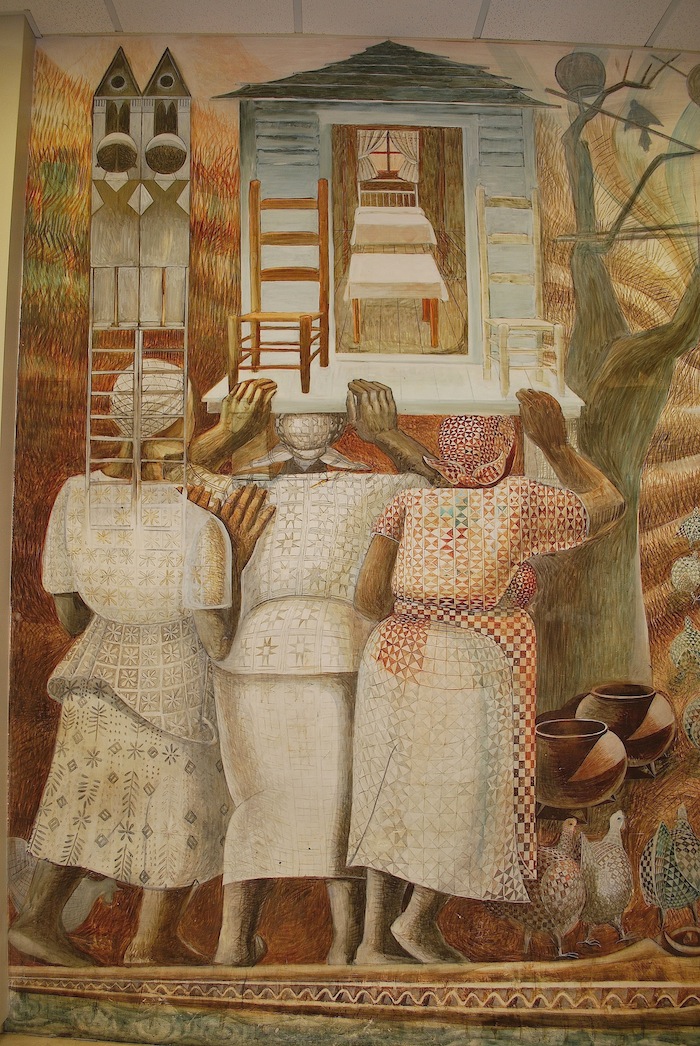 Thursday, February 14, 2019 @5:30 pm in the Meeting Room of the Art Museum
Program title: The Art and Legacy of John Biggers
by Victoria Meek
Artist, curator, author, ret. Manager of the South Dallas Cultural Center
Dallas, TX
John Biggers, best known for his murals, left behind a large body of rich narrative artwork about the human condition and African American culture. Maya Angelou described his work as "leading us through his expressions into the discovery of ourselves at our most intimate level." The founding chairman of the art department at Texas Southern University, Biggers left an extraordinary legacy, both through his art and his dedicated teaching.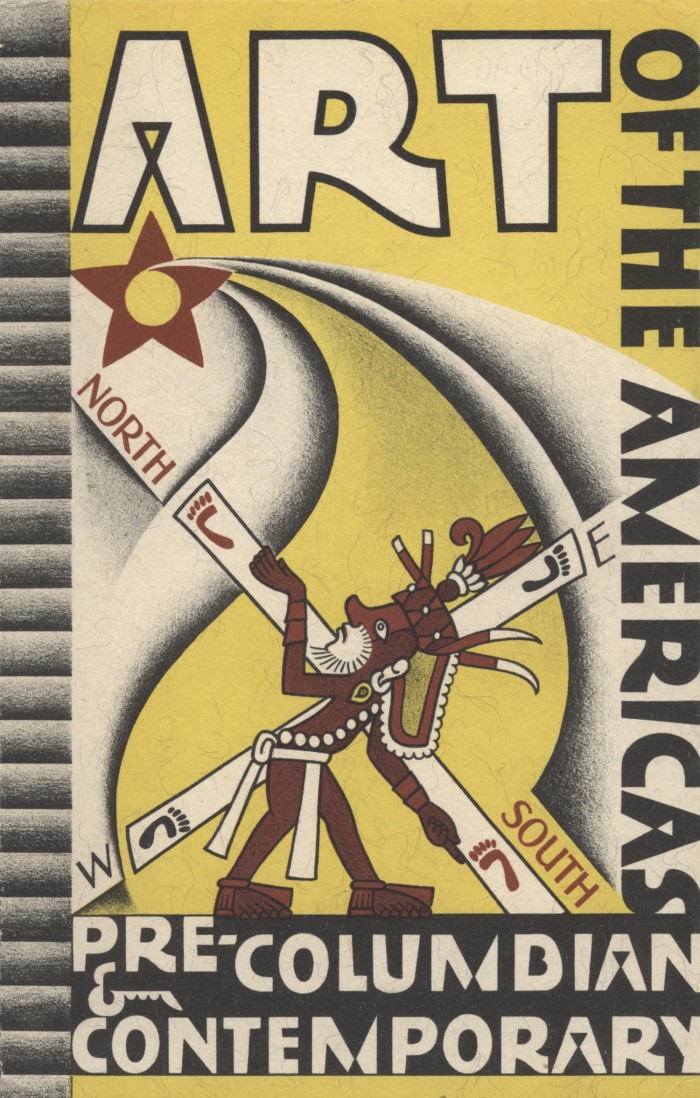 Thursday, March 7, 2019 @ 5:30 pm in the Meeting Room of the Art Museum

Special SAMFA Collectors Society Lecture
Co-hosted by the San Angelo Museum of Fine Arts
and CASETA-Center for the Advancement and Study of Early Texas Art
Program title: The Intertwined Artistic Destinies of Texas and Mexico: The Greater Texas and Panamerican Exposition of 1937 in Dallas
Rex Koontz, Ph.D., Professor, Art History Program
University of Houston, Houston, TX

In the depths of the Depression, Texas art was on the cusp of something big in 1936-7. The 1936 Texas Centennial at Fair Park, Dallas set the bar for large and important celebrations of Texas art and culture. Not to be outdone, the organizers of the following year's (1937) exposition planned an even larger art exhibition to go with that year's Fair. The roster of Texas artists exhibited in the 1937 exhibitions included Jerry Bywaters and Everett Spruce, as well as Alexander Hogue, Toni LaSelle, Robert Preusser, and many other key figures in the Texas art scene of the late 1930's. While the artists were familiar to cognoscenti both then and now, the framing concept of the exhibition was groundbreaking: the 1937 Greater Texas and Pan-American exhibition proposed that Texas artists were profoundly linked to artists in Latin America, and especially to their colleagues in Mexico. Texas artists and historians rallied around the idea of a profound link between the art of Texas and Mexico. We will explore why, in 1937, some of the most respected artists, critics, and historians in Texas would look to Mexico for artistic and cultural kinship and roots.
Picture Credit: Catalog cover from the 1937 exhibition at Fair Park/Dallas Museum of Art.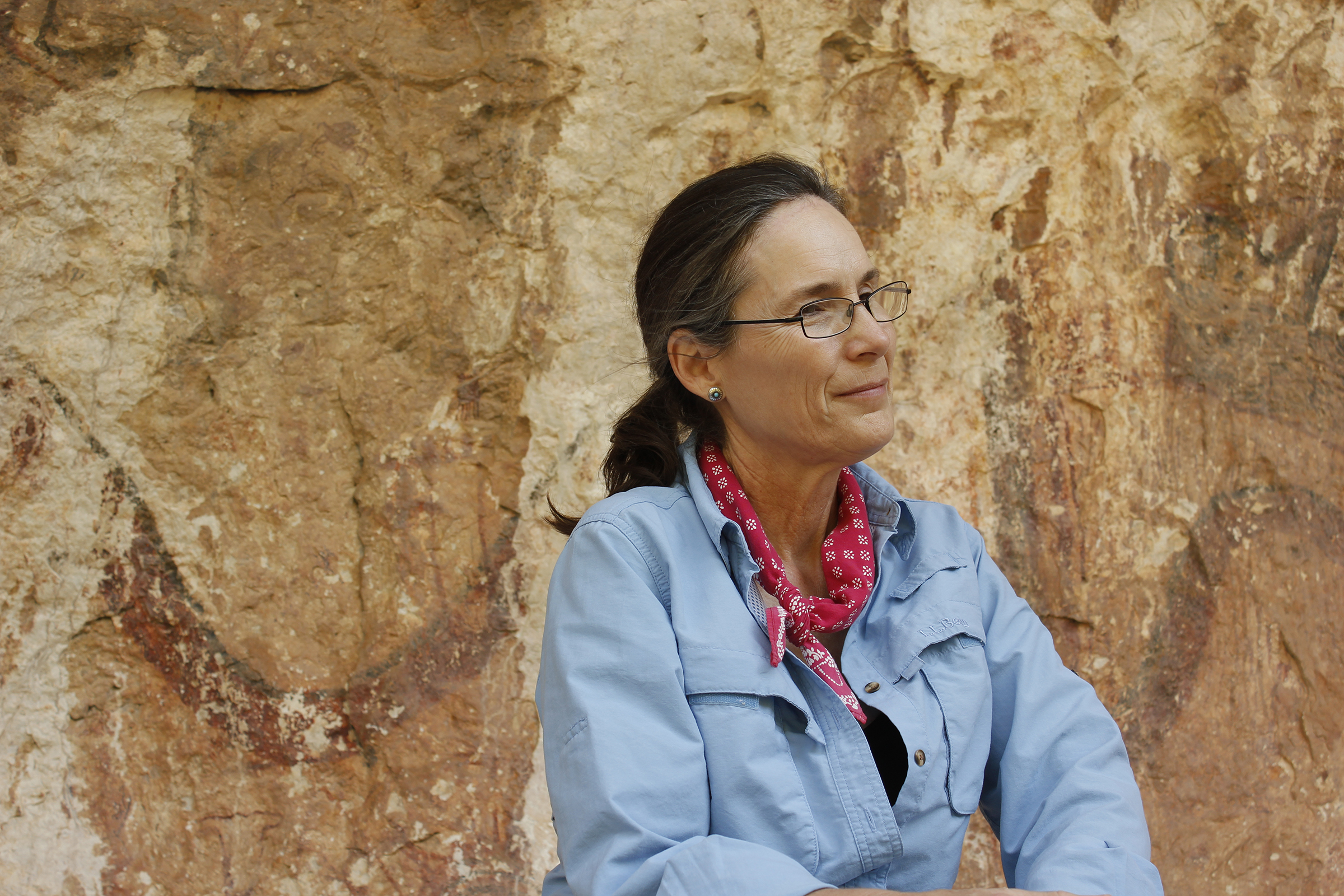 Thursday, March 21, 2019 @ 5:30 pm in the Meeting Room of the Art Museum
Program title: Narrative and Myth in Lower Pecos Rock Art
Carolyn Boyd, Ph.D., Shumla Endowed Research Professor, Research Associate Professor and Founder of Shumla Archaeological Research and Education Center
Texas State University
Drawing on twenty-five years of archaeological research, as well as insight from ethnohistory and art history, Carolyn Boyd identifies patterns in the art that relate, in stunning detail, to the mythologies of Uto-Aztecan speaking peoples, including the Aztec and the contemporary Huichol. Analysis of these patterns led to the identification of the White Shaman mural as an ancient visual narrative relating a story of the birth of the sun and the beginning of time.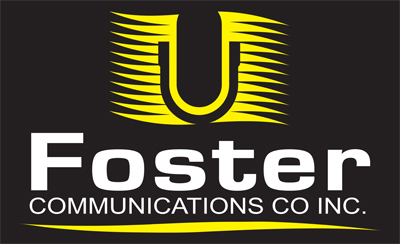 Additional support for this program provided by Foster Communications.
Last Year's (2017-2018) Lecture Series (sponsored by the FMH Foundation, Midland)
Early West Texas: Waypoint and Home
Kevin Burns, Curatorial Associate, El Paso Museum of Art, El Paso, TX
(August 3, 2018)Exhibition curator, Kevin Burns, discusses early art from the border region and how printmakers, draftsmen, and painters contributed to the rich artistic legacy of West Texas as they lived in and traveled through El Paso. Early West Texas: Waypoint and Home is currently on view at the El Paso Museum of Art and will continue on exhibit through November 4, 2018.
The Wines of Dotson-Cervantes
Alphonse Dotson (ret. NFL defensive tackle) and Martha Cervantes,
(September 28, 2017) An award-winning husband-and-wife winemaking team from Voca, TX
Presented in cooperation with Eggemeyer's General Store, Downtown San Angelo, and Fort Concho National Historic Landmark
An En Plein Air Evening with Nancy Tankersley, Easton, MD
(October 24, 2017)

Don't Let the Future Get ahead of You!
Peter Bishop, Houston, TX
(November 16, 2017) Peter Bishop, one of the world's leading futurists, will help us learn how to effectively navigate a world in which change is coming at us at a faster pace every day. He will also talk about the program he has developed for school-age children about "teaching the future"--a skill set that will be absolutely essential in the generations to come.
Bosch's Garden of Earthly Delights: Science or Non-Science?
Dr. Laurinda Dixon, Cincinnati, OH, Prof. Emerita, Syracuse University
(November 30, 2017) Historians have variously interpreted Bosch's wild imagery as the hallucinations of a madman or the secret language of a heretical sect. Laurinda Dixon argues, however, that to understand and appreciate Bosch's art, we must see him as an artist of his times, conversant with the contemporary wisdom of his day. She draws on popular culture, medicine, astrology, astronomy and alchemy to investigate the meaning of Bosch's art. She demonstrates that, in the Renaissance, scientific imagery was often just as strange as the fruits of Bosch's fertile imagination.
Program Title: A Craftsman's Legacy
Eric Gorges, Detroit, MI
(December 14, 2017) Eric Gorges is host and creator/producer of "A Craftsman's Legacy," seen nationally on PBS stations and the Create channel (check local listings). He is also the owner of custom motorcycle shop Voodoo Choppers in Detroit.
A Presentation on Traditional Blacksmithing
Charles Cooper, master blacksmith and owner of Cooper's Forge, San Antonio, TX
(February 22, 2018)
Roundtable discussion with Levi Landis
President and Executive Director of GoggleWorks Center for the Arts, Reading, PA
(March 9, 2018) Award-winning arts administrator, artist and educator Levi Landis explores those that successfully impact our lives, from formal institutions funded through large capital contributions to "pop-up" places designed by DIY cooperatives. Landis will explore research from experts in the field and anecdotes from his work developing places as an executive with venerable organizations like the Philadelphia Folk Festival, The Center for Art in Wood, and GoggleWorks Center for the Arts.
Silver, Steel, and the Story of the West Told in Bits and Spurs
Wilson Capron, bit and spur maker, Christoval, TX
(March 15, 2018)
Building the Premiere Railroad Museum in the Southwest by Bob LaPrelle
President & CEO, Museum of the American Railroad, Frisco, TX
(May 24, 2018) Bob LaPrelle has served as chief executive of the Museum of the American Railroad for 30 years. Under his leadership, the museum has transitioned from a quint collection of trains at the annual State Fair of Texas, to a year-round cultural tourism destination and educational resource for local schools. Mr. LaPrelle will narrate a fascinating PowerPoint presentation chronicling the museum's past, present, and future activities as it builds the premiere museum of rail history and technology in the Southwest.
Behind the Seams: Bringing Fashion Exhibitions to Life by Tae Smith
Costume and Textiles Expert, Textile Conservator, New York, NY
(May 31, 2018) Tae Smith, a costume and textile expert who specializes in installing fashion exhibitions, for a discussion on how these exhibitions come to fruition. Creating a fashion exhibition takes time, resources and a dedicated staff of people with a diverse set of skills. Ms. Smith talked about her role in this collaborative process and the challenges that are specific to clothing and textiles.
Potters For Peace: Clay-Based Solutions to Global Problems by Jennifer Mally
Executive Director, Potters for Peace, Dodgeville, WI
(June 7, 2018) Potters for Peace, a non-profit social justice organization, helping solve both global health and social problems such as poverty and oppression through clay-based solutions. Potters for Peace has a two part mission: to support rural, Nicaragua pottery communities through sustainable business practices, education and marketing, and to apply ceramic technologies to promote the production of ceramic pot water filters in areas around the world without clean drinking water.
2016 purchases with funds from the SAMFA Collectors Society:
(click image to enlarge)